It was only a few months ago that "idiot/monster/rudest person ever" Teresa Giudice of The Real Housewives of New Jersey got re-married and sported a mountain of tackiness on her head that was sprayed so high up to the gods that it caused Gwyneth Paltrow's asshole to twitch in anger at the effect the coif had on its supply of pure ozone gas. But Teresa's head is making headlines again, this time because her sworn enemy Melissa Gorga–who's also on RHONJ and happens to be married to Teresa's brother, Joe Gorga–recently spilled that Teresa had her previously tiny forehead lengthened.
Teresa's natural-born forehead surface area was so minimal before that even a Monchichi would want to utter, "damn, why's there so little space between that thing's eyebrows and hairline?" But according to Entertainment Tonight, her sister-in-law Melissa took it upon herself to share that Teresa now looks less like the creature on the evolutionary chart that's one stop away from modern man since she had some work done to enlarge her two-head.
"Everybody gets a little tune-up after the first time [they see themselves on TV]," Gorga said during a recent RHONJ: After Show episode.

"Teresa did her forehead. She went back a little further [with her hairline]. Everybody does something," Gorga claimed, prompting her co-star, Rachel Fuda, to note, "I need to go a little forward. I got a little bit big of a forehead."

Gorga, 43, felt the same, saying, "Me too. I could give half of mine," before Fuda quickly pointed out that "pretty girls have big foreheads."
Even though Melissa tried to soften the revelation by saying that everyone (including herself) gets some work done after seeing themselves on screen, it probably still won't appease prison-hardened Teresa, who once wanted to fight Melissa for bringing sprinkle cookies rather than her preferred Pignoli cookies to a Christmas gathering. Melissa also shared some work that now friend of RHONJ, Jackie Goldschneider, had done. Damn, Melissa, how the tables have turned from when you were the one out here auto-tune warbling about being "On Display" 
Gorga later admitted to having work done herself, noting, "I watched myself on TV, I went and got a nose job."

Meanwhile, Real Housewives newcomer Fuda shared that she "got [her] teeth done" before making her debut on season 13, and fellow newbie Jennifer Fessler admitted to a "face lift" after watching the current season of RHONJ.

Gorga also reminded viewers that Jackie Goldschneider, 46 — who has copped to undergoing "a mommy makeover"– "got [new] teeth as soon as she saw herself [on the show]."
Here's the "glow-up" (that's subjective) discussion:
And here's Teresa's hairlines of past and present:
Melissa Gorga claims Teresa Giudice got her forehead lengthened https://t.co/XBPnwxNNai pic.twitter.com/XaRxbfBwKe

— Page Six (@PageSix) March 18, 2023
It's too bad that what I would assume was maybe just some laser hair removal didn't give Teresa a little more room for brains. And if you live in the Tri-State area and you recently felt a gentle mist rain upon you that smelled faintly of self-tanner and Whispering Angel Rosé, that was probably Teresa flipping every table in her path in preparation to confront Melissa (on camera, of course) for blowing her cover!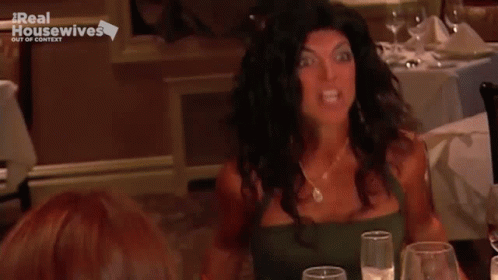 Pics: Marion Curtis/StarPix for Sony/Tristar Pictures/Startraksphoto.com/Cover Images, BauerGriffin/INSTARimages.com/Cover Images
Our commenting rules:
Don't be racist or bigoted, or post comments like "Who cares?", or have multiple accounts, or repost a comment that was deleted by a mod, or post NSFW pics/videos/GIFs, or go off topic when not in an Open Post, or post paparazzi/event/red carpet pics from photo agencies due to copyright infringement issues. Also, promoting adblockers, your website, or your forum is not allowed. Breaking a rule may result in your Disqus account getting permanently or temporarily banned. New commenters must go through a period of pre-moderation. And some posts may be pre-moderated so it could take a minute for your comment to appear if it's approved. If you have a question or an issue with comments, email: [email protected]