Yesterday in NYC, Camille Grammer came candleface to skinface with the 29-year-old woman her husband dumped her ass for and their meeting didn't end with Allison DuBois appearing in a cloud of e-cigarette smoke to cast a curse on the future Mrs. Kelsey Grammer. There were technical difficulties with the smoke, so Allison will do that later.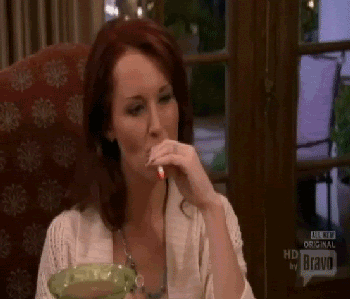 Camille and Kelsey met for the first time in months to discuss their ridiculous wreck of a divorce and he brought along her replacement Kayte Walsh. Camille tells Popeater that she behaved like the refined noblewoman she is and refrained from dragging Kayte down to the crypt with the other trick hos who tried to fuck with her money. Camille explains, "I met Kayte for the first time. It was a little uncomfortable at first, but then I met her and I shook her hand. And I looked into her eyes, and I thought, 'She's OK, she's nice."
"Looked into her eyes" = HYPNOTIZED HER SOUL! The seed has been planted. Kelsey will come home one day and find that Kayte has dipped herself in a tub of liquefied Barbies, stuffed her chest with basketball balls blessed by Nick and plasticized her entire face. Camille 2.0 BORN! Kelsey can run and hide his peen in another woman's snatch, but he can't escape Camille ever!
Camille didn't talk to Popeater about Kelsey telling everyone that he wants to marry Naomi Lesswattage next month. Camille also didn't talk about how her lawyers have filed papers in court to stop Kelsey's quickie marriage. But Camille did say, "It's really important for me and Kelsey to be friends and amicable for our children's sake. Because you know, we have to co-parent and that's the correct way to do it. I keep reaching out to him, but I think it's going to take a little time from his part. Don't know why, you'd think it'd be the other way around."
Oh, Camille. Kelsey's assistant already calls one of the four nannies once a week to see how the kids are doing. What more do you want?!!!
Our commenting rules are pretty simple:
If you make any overly offensive comment (racist, bigoted, etc..) or go way off topic when not in an Open Post, your comments will be deleted and you will be banned. If you see an offensive or spammy comment you think should be deleted, flag it for the mods and they'll be forever grateful and give you their first born (although, you probably don't want that).