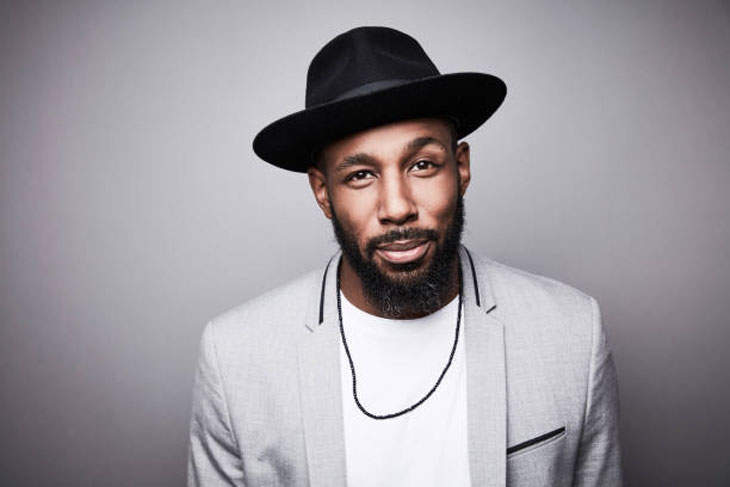 This morning, many of us woke up to the beyond tragic and shocking news that Stephen "tWitch" Boss, dancer, actor, and choreographer who was on So You Think You Can Dance and The Ellen DeGeneres Show, has died. TMZ reports that he died by suicide. Allison Holker, his wife and mother of their three children, released a statement confirming the horrible news:
"It is with the heaviest of hearts that I have to share my husband Stephen has left us. Stephen lit up every room he stepped into. He valued family, friends and community above all else and leading with love and light was everything to him. He was the backbone of our family, the best husband and father, and an inspiration to his fans.

To say he left a legacy would be an understatement, and his positive impact will continue to be felt. I am certain there won't be a day that goes by that we won't honor his memory. We ask for privacy during this difficult time for myself and especially for our three children.

Stephen, we love you, we miss you, and I will always save the last dance for you."
Stephen Boss was only 40 years old.
Stephen Boss was born on September 29, 1982 in Montgomery, Alabama. Dance lept through his veins very early on, and he was given the nickname tWitch as a kid because he couldn't sit still and kept "popping and ticking." After graduating high school, tWitch studied dance at Southern Union State Community College in Wadley, Alabama, and then Chapman University in Orange, CA. Around 2003, he let Hollywood know that tWitch had entered the scene. He was a semifinalist on MTV's dance competition show, The Wade Robson Project, and a runner-up on Star Search. tWitch danced in the movies Blades of Glory and Hairspray before he lit up the fourth season of So You Think You Can Dance during its glory days of 2008.
When SYTYCD judge Mary Murphy wasn't blowing my eardrums out with her Hot Tamale Train wail, my other senses were taken up, up and away by one of the show's biggest breakout stars tWitch! He entered the competition as a popping and locking dancer but quickly proved he could do it all. The performance from season 4 that is forever burned into my brain is the beautiful Mia Michaels-choreographed "bed dance" starring tWitch and Kherington Payne.
tWitch made it all the way to the end of season 4, finishing as runner-up. He did several All-Star seasons and was a judge on the 17th season, which wrapped up in August. Another of tWitch's memorable SYTYCD performances is from season 7, and it's definitely in the SYTYCD Hall of Fame. tWitch joined forces with contestant Alex Wong to give us THIS:
In 2014, tWitch made his debut as the DJ of The Ellen DeGeneres Show. It was originally a guest gig but later made a permanent one. Thanks to being a spark of pure joy and a sweet spirit, tWitch quickly became a fan favorite. "I just watch for DJ tWitch" is something that my mom, a regular Ellen watcher, said to me a couple of times. tWitch was made an executive producer of the show in 2020, and he stayed on until it ended this year.
tWitch was also in two Step Up movies and Magic Mike XXL. And he hosted The Real Dirty Dancing reality show and Disney's Fairy Tale Weddings, alongside his wife, Allison.
tWitch married his fellow SYTYCD alum Allison Holker in 2013. He adopted her daughter Weslie Renae, who is now 14 years. Allison gave birth to their second child, a son named Maddox Laurel Boss, in 2016, and they welcomed a daughter, Zaia Boss, in 2019. In even more heartbreaking news, tWitch and Allison celebrated their wedding anniversary just a few days ago:
The news of tWitch's sudden death has hit people hard, and the tributes are coming in:
I'm heartbroken. tWitch was pure love and light. He was my family, and I loved him with all my heart. I will miss him. Please send your love and support to Allison and his beautiful children – Weslie, Maddox, and Zaia. pic.twitter.com/lW8Q5HZonx

— Ellen DeGeneres (@TheEllenShow) December 14, 2022
You'll be missed by brother. You'll be missed. Thanks for always laughing and smiling with me.

Stephen "tWitch" gone way too soon 💔💔💔. RIP tWitch. pic.twitter.com/rxthGUTPLZ

— Emmanuel Acho (@EmmanuelAcho) December 14, 2022
A kind soul and a sweet person.. that is how I will remember Twitch… This was his 40th birthday party .. my heart goes out to his family especially Allison and their beautiful kids.. this is devastating… I love you brother and will miss you dearly. pic.twitter.com/qkmsM3aodT

— loni love (@LoniLove) December 14, 2022
Rest in peace, tWitch.
Pic: Maarten de Boer/NBCUniversal
Our commenting rules:
Don't be racist or bigoted, or post comments like "Who cares?", or have multiple accounts, or repost a comment that was deleted by a mod, or post NSFW pics/videos/GIFs, or go off topic when not in an Open Post, or post paparazzi/event/red carpet pics from photo agencies due to copyright infringement issues. Also, promoting adblockers, your website, or your forum is not allowed. Breaking a rule may result in your Disqus account getting permanently or temporarily banned. New commenters must go through a period of pre-moderation. And some posts may be pre-moderated so it could take a minute for your comment to appear if it's approved. If you have a question or an issue with comments, email: [email protected]