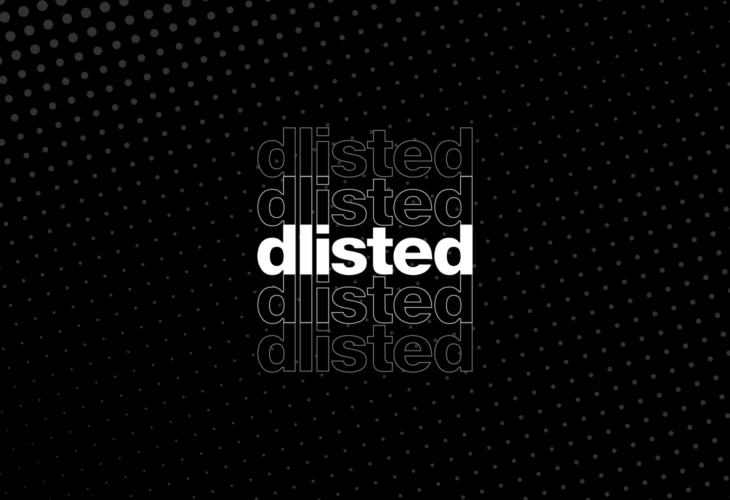 Today is the last day of Dlisted. And if anything's feeling it hard, it's my delete button since I've hit it (and not in a sexy way) at least 800 times while trying to write the first few sentences of this final post. I couldn't hate goodbyes more if they wore CROCS, and I'm a master at the Irish exit, but this is one goodbye I want to and must make. But be warned, if the love child of an obit and a sad awards show acceptance speech sounds like a Rosemary's Baby to you, then brace yourself because that's what this post may turn out to be.
When I started the site in 2005, I was 26 years old, so I was young, dumb, and full of… energy. What did you think I was going to say? This is a family site, sucio! I went hard and worked on the site every chance I got because I loved it and knew how lucky I was. But after years and years with my face glued to my computer screen without coming up for air, a little smegma-covered demon called "burn out" crept in and eventually took up permanent residency right on my neck. I know; who knew that being a bitchy asshole who spews stupid shit on the internet was so exhausting?! I was okay with burnout being my new conjoined evil(er) twin because I had the writers to hold up. Eventually, though, running on fumes caught up with me, and when I saw a new pile of work coming my way, I knew it was time to move on.
Dlisted can still pay its bills, but traffic is an issue, and money woes were on the horizon. So I was advised that to build traffic, which would build revenue, I needed to make big changes and work on technical shit I knew nothing about. Without many resources, all I heard was "more work" and "more work," so I realized I had taken the site as far as I could. That was last December. At that point, I only decided it was time for me to move on. The site has a hard-working group of writers and a community of readers and commenters who still support the site after all these years and show up for it. So I explored several ways to keep the site going without me, including selling it.
The site went up for sale at the beginning of this year, and I was hoping to find a buyer who knew the site, got the site, and had the resources and drive to try to grow its traffic. I know; I was looking for that in 2023. Do I even read the news? I would've had better luck finding a ginger unicorn who shits Orbitz. The buyers who were interested had no idea what a Dlisted was, and I had a bad feeling about handing over the site's archives, full of my posts and the other writers' posts. Listen, my Halle Berry post about the Marmadevil who ruined one of my hook-ups is like a precious jewel to me, okay? That's when I decided that the best decision was to close the site and let it end with me.
Dlisted wasn't supposed to last 18 days, let alone 18 years. Back in the early-aughts, I was a regular reader of Page 666 (now PerezHilton.com), and Pink Is The New Blog, and both of those sites inspired me to start my own for fun. Dlisted started as a Blogspot site called The D-list because I planned to just write about D-list celebrities. That plan didn't even last a second. At first, I mainly burped up stories I thought were funny and fictional tales about my friends and family. But when people started to read it, I switched my focus to mainly gossip, pop culture, and fuckery. The site quickly moved off Blogspot and onto its own server, where it became Dlisted. No, I didn't change the name because Kathy Griffin threatened to sue me (that was a joke that people took as a fact). The reason is a zillion times more boring than that. It became Dlisted because TheDlist.com was taken. BORING!
People seemed into my raunchy meanness, and the site grew fast with much help from link support with other pop culture sites like Lainey Gossip, Celebitchy, Just Jared, Pajiba, and SOW. I honestly still don't know why it got so big so fast (right time and the right amount of offensiveness, I guess), but it's crazy to me that a site that was regularly making jizz jokes and had a Hot Slut of the Day was name-checked by the likes of Vanity Fair and The New York Times. But I knew the site really made it when my tia said, "My hairdresser says she readers your site Doolisted." That's what I should've named it, honestly.
In 2013, I opened up my one-ho show to other regular writers. One of the first entries I read was from Allison, and I knew instantly that I wanted to work with her. She just got it, and I felt connected to her through a damn email. I hadn't felt a digital connection like that since SugarDaddyTop1969 messaged me on AOL in 1999. Allison and I became partners in gossip blog crime. For ten years, she consistently came up with jokes, takes, and nicknames I wish I had written myself. It wasn't easy for her to come in, but she still delivered hilarious post after hilarious post. If Allison never came along, Dlisted would not have made it to 18.
Of course, many other highly-talented writers showed up for Dlisted every day and brought it. Mieka is a poet who has made me laugh out loud more than I can count. Ben is always a pleasure and gets me with his elegant dragging. Emily is a comical spark and an all-around joy (don't tell her I told you this). Not many are as dependable as Kristian, who is my Millennial sage. The phrases that Dominique has made up should go into the dictionary. Michelle, who only joined recently, picked things up quickly and fit right in. Vanessa can whip up a post in a minute and doesn't miss a beat in it. And J. Harvey was a weekend workhouse and joke master for years. I also have to thank (I told you this was going to be like an acceptant speech) everybody else who ever wrote words for Dlisted, including Adam, Carla, C.J, Deirdre, Harry, the late Jack-N-The-Hat, Jovi, Krista, Kristi, Lahoma, Martin, Megan, Natasha, and  Sweetas.
To say that Dlisted would be nothing without its commenters is as big of an understatement as me saying, "I like dick." The Dlisted commenting community has become a thing in itself. I know that lifelong friendships have been made in the Dlisted comment section, and many have met in real life. I know because they've invited me to their meet-ups while forgetting that I don't really leave my house. Commenters have also schooled me and have made me a better writer. Case in point: I used to write "runner-ups" in The CAPTION THIS Contest post for years until a commenter not-so-gently told me it's supposed to be "runners-up."
As for what I will do next, I have emails from readers to respond to. And then I have to do the riveting task of cleaning out my mom's garage and not because I'm moving into it. So take that, everyone who has written to me, "You write like you're mad because you sleep in your mama's basement and are regularly woken up to the sound of her cleaning out the skidmarks on your torn Underoos in the laundry sink." You're not SLYCIC. Not yet, anyway. I'll keep you updated on that. But before I go, I want to thank everybody who has ever put their eyeballs on Dlisted throughout the years. No, I won't reimburse you for the ointment you had to buy to treat the disease you got from reading Dlisted, but I thank you a million times. Dlisted took me on a path I didn't think I would ever go on and gave me opportunities I didn't think would ever come my way, but more importantly, I've made lifelong friendships, including meeting my best friend. So for that, I'm forever grateful to all of you.
The site will stay up as-is for as long as possible, but the comment section will close next week. And you can reach me at [email protected] or at @mkdlisted on Twitter.
I wrote at the top that this would be like an awards show acceptance speech, and how can it be if I don't shout out a higher power? So it's only fitting for me to end with three important words: VIVA PHOEBE PRICE!
Our commenting rules:
Don't be racist or bigoted, or post comments like "Who cares?", or have multiple accounts, or repost a comment that was deleted by a mod, or post NSFW pics/videos/GIFs, or go off topic when not in an Open Post, or post paparazzi/event/red carpet pics from photo agencies due to copyright infringement issues. Also, promoting adblockers, your website, or your forum is not allowed. Breaking a rule may result in your Disqus account getting permanently or temporarily banned. New commenters must go through a period of pre-moderation. And some posts may be pre-moderated so it could take a minute for your comment to appear if it's approved. If you have a question or an issue with comments, email: [email protected]