X-Factor
Wednesday, May 25th 2011
Cheryl Cole has been dropped into a plane and sent back to England after sitting at the judge's table on X-Factor for only a couple of weeks. Cheryl, WHO IS THE BIGGEST STAR IN ENGLAND (not at all), is now crying in that Geordie accent of hers, because she has been pink-slipped by Simon Cowell and replaced with Nicole Scherzinger of the Pussycat Dolls. There's a lot of things that hurt in life like getting your peen lips stuck in a zipper or accidentally chewing on aluminum foil, but I'm guessing that nothing hurts like a Pussycat Doll replacing you.
TMZ has no idea why Chery Cole left or was fired, but their sources say it happened very recently. Cheryl sat next to Simon, L.A. Reid and Paula Abdul on the judge's panel during the L.A. and Chicago auditions. Nicole Scherzinger was a co-host, but now she's been upgraded to judge.
It's pretty obvious what happened here. Even after dozens of warnings, Chery Cole mistakenly took a sip from Paula Abdul's plastic Pepsi cup. Before they knew it, Cheryl was making love to the swivel chairs, slobbering all over the contestants and spilling her feelings out to a plastic ficus tree in the corner. They had to ship her off to a health department clinic that specializes in Abdulification.
UPDATE: TMZ says that Cheryl's Geordie accent is what got her fired. Producers are afraid that us Americans might twitch our ears when listening to Cheryl speak. They also say that Cheryl and Paula Abdul didn't really fit together. Simon wants to put Cheryl back in the UK version of X-Factor, but she may tell him to fuck off because she's not happy about being put on the curb.
Monday, May 9th 2011
The titty semen that dripped out of Simon Cowell's succulent nipples after reuniting with his soulmate Paula Abdul weren't the only drops of liquid that were shed at the X-Factor auditions in L.A. yesterday. Yesterday was the first day Simon Cowell, L.A. Reid, Cheryl Cole and Paula Abdul sat at the judge's table together. And apparently, a new dream crushing asshole monster was born and made Simon Cowell seem every shade of nice by comparison. The Hollywood Reporter says that every letter the post office gets that's addressed to "The Devil" will now be forwarded to L.A. Reid.
L.A. didn't waste any time in showing his cunt colors and he had a little help from the audience. You see, contestants have to audition in front of an audience who have been told to BOO a bitch when necessary. Yup, the #itgetsbetter project will now switch its focus to helping bullied and rejected X-Factor contestants.
A source says that the second auditioner of the day was a 52-year-old woman who started to sing "Wind Beneath My Wings" before Paula told her to do something different. Simon told her to sing "Hero" but the woman went with some Martina McBride song instead. And that's when the cunts started to bite. From The Hollywood Reporter:

The audience, who had been encouraged by Cowell before auditions started to express their opinions about the auditioners, started booing and yelling "next!"

She then said she would sing "Hero" but instead switched back to "Independence Day."

"I'd finish one," Abdul told her. "You've got 10 seconds, pick the song you want."

The audience started counting back from 10 and then booed throughout her entire performance.

The aspiring singer prompted harsh criticism, especially from Reid.

"When was the last time you performed? Eighteen years ago?" Reid asked. "Whatever made you stop then, you should've stuck with that decision."

That was arguably harsher than Cowell's take: "It's very brave, and I don't mean this disrespectfully, but you're someone who should be singing at home."
So if you ever want your soul crushed in 5-seconds or less and all the spots at the local junior high school talent show are filled, just audition for X-Factor!
But for real, one of the reasons why I hardly watch American Idol anymore is because they are too nice. It's unnatural. Even their criticisms are wrapped in fluffy pink cream. If a reality show judge can't tell you that you fucking suck, who can (answer: an abuelita)?! That is why L.A. Reid sounds like a breath of fresh bitch air. Besides, I doubt the woman heard L.A. Reid's comment since she was too busy fearing that the crazed Day-Glo lion staring at her would leap from the judge's table and attack her ass.
Sunday, May 8th 2011
Nicole Scherzinger of the legendary girl group Eden's Crush and British presenter Steve Jones (on the right) were both confirmed as the hosts of X-Factor US, but apparently the latter wasn't Simon Cowell's first choice. Deadline says that Simon originally gave the job to Corbin Bleu of High School Musical, but I guess Nicole Scherminger wanted to stand next to a dude with a little more fur on his nipples because she pulled a glorious cunt move by sending him to the back of the unemployment line. Deadline has the hilarious story of how Nicole delivered a swift bitch kick to Corbin's reality show dreams.

Cowell told me recently he wants a known female performer and a young Hollywood actor to co-host. His initial picks were 32-year-old former head Pussycat Doll and ABC's Dancing With the Stars standout Nicole Scherzinger, always his first choice to host, and Corbin Bleu, the 22-year-old African-American co-star of the High School Musical franchise. With both talents able to sing and dance, the possibilities for their hosting seemed myriad. But, according to an insider, at their first meeting, "Nicole walked in and saw Corbin and his baby face and asked, 'What are you, 15?' And then she walked out." So, just like that, Bleu was nixed. Instead, veteran UK emcee Steve Jones was flown in for an audition, and insiders say he had "chemistry" with Scherzinger. So now he's a done deal for the gig.
It really says a lot about this country's current job situation when a Pussycat Doll has hiring and firing power. That said, X-Factor is still a few months away from premiering, but Nicole Scherminger is already showing promise as my favorite. The biggest diva bitch move Ryan Seacrest pulled was throwing a tantrum on the train track rug in his dressing room after somebody moved the step stool under his bathroom sink, and Nicole Scherminger is already getting hos fired!
Nicole better not get too carried away, though. Fox can easily replace her with Maya Rudolph as Nicole Scherzinger and nobody would notice. Actually, scratch that. Everybody would notice six seconds after realizing that Nicole Scherzinger is suddenly more interesting than foam on an ass crack.
And in other X-Factor news, PAULA ABDUL AND SIMON COWELL'S REUNION IS CONFIRMED!!! Paula will be the fourth judge next to Cheryl Cole, Simon and L.A. Reid. I'm so happy I could slap a peach!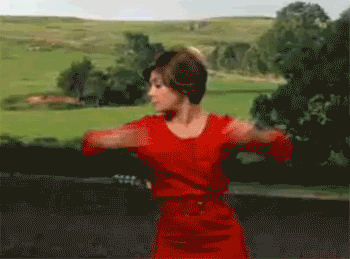 Rambling times are here again! Because of Paula Abdul's incoherent rants and the extra thick accents of Cheryl Cole and Steve Jones, Fox better leave some cash in the budget for subtitles.