December 27, 2022 / Posted by:
Emily
CoCo is back in the news for her big ol' butt and boobies! PSYCH. This isn't 2008; it's 2022. And everybody knows CoCo makes headlines for being Mom of the Year Century. But CoCo's methods are ahead of their time, and her parenting is constantly under attack by jealous mommy shamers. See: yesterday, when CoCo posted a video of her 7-year-old daughter, Chanel Nicole, "twerking" during a family Christmas gathering. Page Six reports that CoCo-hating commenters clutched their pearls so hard they burst into a fine, judgmental dust. Oh, please! Like it or not, twerking is the dance of the decade. Were kids shamed for doing the Charleston one hundred years ago? Actually, yes, they were. Huh. I guess that means CoCo/Chanel are making history.
CoCo and her family were filming themselves doing a TikTok dance to Beyonce's song "Cuff It." According to CoCo's caption, Chanel felt left out, and ran out in the middle of filming to "bust a move to make us laugh. She loves to joke."
Chanel may be trying to twerk, but her dancing is less Lizzo and more Tina Belcher from Bob's Burgers. And Momma CoCo is well-aware of the similarities; she included Tina hashtags on the video. Here's Tina's dance, in case you're not familiar: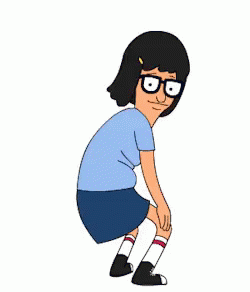 Spot on. Instagram commenters were split. They wrote stuff like: "SMH just whyyy, this is not okay!", "I don't find this ok, especially on social media," and, "Hmmm getting her ready for when she's grown… not a good example." Others defended Chanel's dancing, and instructed CoCo's critics to lighten up. One person wrote, "Anyone who takes issue with a child dancing and being silly while in the company of her mum and other friends/family is the one with the issue!!"
So, if you're keeping track, here's a list of CoCo's unorthodox parenting moves: breastfeeding Chanel until she was 5, going to a family water park in a G-string, and bathing 6-year-old Chanel in a sink and still pushing her around in a stroller. All this tells me is that Adult Chanel is going to have healthy, calcium-filled bones, well-rested legs, and a love of sinks, G-strings, and twerking. A real Renaissance woman!
Pic: Instagram
Our commenting rules:
Don't be racist or bigoted, or post comments like "Who cares?", or have multiple accounts, or repost a comment that was deleted by a mod, or post NSFW pics/videos/GIFs, or go off topic when not in an Open Post, or post paparazzi/event/red carpet pics from photo agencies due to copyright infringement issues. Also, promoting adblockers, your website, or your forum is not allowed. Breaking a rule may result in your Disqus account getting permanently or temporarily banned. New commenters must go through a period of pre-moderation. And some posts may be pre-moderated so it could take a minute for your comment to appear if it's approved. If you have a question or an issue with comments, email: [email protected]