October 28, 2022 / Posted by:
Ben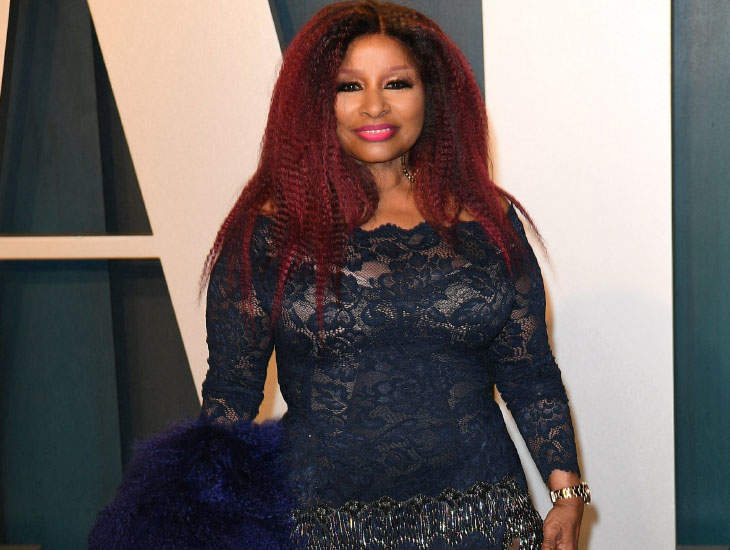 The era of powerhouse singers from back in the day is probably long gone, and now the only thing you need to be successful is a skilled engineer who can make you sound like you're singing through a broken metal fan. R&B Legend Chaka Khan knows this all too well and has a suggestion for the new singers coming up behind her. We already know how displeased she was when Kanye West took her voice and made her sound like one of the mice from Cinderella, but it doesn't just stop there. Chaka wants anyone who uses Auto-tune to immediately leave the studio and fill out an application for the post office because singing is the wrong career choice, and they should stick to delivering mail instead of attempting to deliver high notes.
Page Six reports Chaka is well aware of the many talented singers who actually use their voices to sing. But for anyone else who uses technical trickery while behind the microphone, she wants them to reconsider their life choices. And she's mainly focusing on those who sound like the classic AOL internet connection sound when they attempt to lay vocals on a track. In the spirit of telling them something good, Chaka reveals there's honor in scrapping your ill-fated dreams of singing to pick up a knapsack for a career of dodging dogs and dealing with disgruntled customers at the local post office instead.
"There is some great stuff out there and there are some great artists," the legendary diva told Page Six at the Angel Ball Monday night, "There's some very fine young artists out there doing great great work that I am impressed with."

"But the others, they just need to get them a job at the Post Office — they are always hiring!," she added, "People are using Auto-tune. They need to get to the Post Office quick."
Oh, but she didn't stop there. Rather than open her extra large hand fan and flitter off into shady parts unknown, she continued by giving her thoughts about the current crop of female artists right now. And basically, her post office comment was much nicer.
Meanwhile, [Chaka] said that some of the most talented female artists seem to have very low self-esteem. "I feel very sad. It saddens me deeply that so much… insecurity is present in these girls. They really need to know that they are the gold and that they really are precious."
And with that, Mother Chaka spun around and disappeared into a puff of AquaNet and purple smoke to live another day as the OG of real singers. But I doubt she'll need to address this issue again because if any of the new girls try to come for her, all she has to do is walk up to them and let out that destructive banshee wail she's been entertaining us with for decades. Those girls would disintegrate into dust as Chaka smirks, thinking to herself, "I feel for you".
Pic: INSTARImages
Our commenting rules:
Don't be racist or bigoted, or post comments like "Who cares?", or have multiple accounts, or repost a comment that was deleted by a mod, or post NSFW pics/videos/GIFs, or go off topic when not in an Open Post, or post paparazzi/event/red carpet pics from photo agencies due to copyright infringement issues. Also, promoting adblockers, your website, or your forum is not allowed. Breaking a rule may result in your Disqus account getting permanently or temporarily banned. New commenters must go through a period of pre-moderation. And some posts may be pre-moderated so it could take a minute for your comment to appear if it's approved. If you have a question or an issue with comments, email: [email protected]