Brangelina
Wednesday, November 24th 2010
Popeater says that this Thanksgiving, St. Angie will gather her child army in a circle and recite Christina Ricci's "thanks for letting all us white people kill the Indians and steal their tribal land" speech from The Ice Storm instead of giving them a turkey dinner. Brad Pitt might have told Extra that his family is going to "whip up a turkey" somewhere, but Popeater's sources say that St. Angie wants nothing to do with it! So take off that pilgrim costume and pull the chosen ones out of that cornucopia, Maddox, because Thanksgiving is CANCELED!
One of Brangelina's friends explain, "Angelina Jolie hates this holiday and wants no part in rewriting history like so many other Americans. To celebrate what the white settlers did to the native Indians, the domination of one culture over another, just isn't her style. She definitely doesn't want to teach her multi-cultural family how to celebrate a story of murder. Angelina gets so grossed out by Thanksgiving that she has made sure her family will not be in America this year on Thursday."
But that know-it-all bitch Wikipedia tells me that the reason why I shove my head in a bowl of cranberries and rinse out my face with pumpkin pie vodka is because it's how I give thanks for a bountiful liquor cabinet, or something like that.
But really, the real reason St. Angie hates Thanksgiving is because she doesn't appreciate everybody at the table screaming "Pass the mashed potatoes, gravy, pie, biscuits, yams, buttermilk to ANGIE!!!" And she also doesn't appreciate her kids throwing her judgmental side-eyes when she feasts on wisps of air while they devour turkey legs. So if Maddox keeps his eyes down, Thanksgiving will be restored again!
Wednesday, November 17th 2010
Star Magazine has grappled up to another spot on the mountain of infinite fuckery with this "The Princess & The Tomboy" cover starring Suri Cruise and Shiloh Jolie-Pitt. According to them, Suri is a spoiled snowfake who never gets told "NO" and gets to eat cupcakes whenever she wants. And on the other side, Shiloh wants a dead animal zoo and decapitated all of Zahara's dolls one day. Basically, Star is trying to tell us that in about 20 years, Suri and Shiloh will star in a remake of Big Business.
Thursday, November 11th 2010
Seen here wearing the white smock she slips on right before she bites into the bulging inner thigh vein of the human sacrifice brought to her by the village townspeople, St. Angie Jo strikes an over the shoulder pose on the cover of December's Vogue. Or maybe that's the white smock she wears when her most devout Brangeloonies gather around her in a circle to feed her soul with their worshiping wails and tears. Who knows. She wears a lot of white smocks since she doesn't want to stain the black. Never stain the black.
In the issue, Angie Jo confirms what we've known all along: the child army is preparing to take over the world. Angie says that Pax is already a culinary expert who can fart out gourmet dishes that the masters at Le Cordon Bleu only dream of making and Maddox is pretty much our future planet overlord so rid your closet of anything that is not the shade a 3am blackout. The color wheel is EXTINCT in Maddox's world.
Here's a few pieces from Angie's interview which the Daily Mail has summed up:
Angelina speaks about various aspects of her home life with partner Brad Pitt and their six children, including how Pax's culinary skills far outweigh her own. And while Maddox knows his famous mother isn't too skilled in the kitchen, he still tries to encourage her, telling her 'Good job!' when she cooks breakfast.

Angelina also speaks about her eldest biological child, Shiloh, who is now four. She says Shiloh, who has always been a tomboy and is keen to follow in her older brothers' footsteps, recently found a dead bird and asked if she could keep it for a pet. But Angelina recalls she told Shiloh if she wanted a dead bird, she should get one from the taxidermist instead.

In the article, readers get a glimpse inside the Jolie-Pitt household with its six kids, bulldog named Jacques and nannies who speak Vietnamese to Pax and Cambodian to Maddox.

Angelina also spoke about how she finds time to balance her personal life with her 'extremely handsome and the most sexy' partner Brad Pitt, with her professional life, admitting the pair always ensure one of them is with the children while the other is working.
See. Maddox is the sensei who trained Angie Jo to be a world saving saint who can snatch your man with a blink from her hypnotic vagina. And Angie gets all the credit for it! We need to give credit where credit is due! Adjust your emotions accordingly!
And what's with the "bringing a dead bird to the porch" shit? Is Shiloh a house cat? But seriously, Angie is really acting like Shiloh didn't take the dead bird to the twin messiahs who softly cooed into it's chest bringing it back to life. The bird is now the pet of a blind Eastern European girl and he's teaching her the beauty of music. The girl will go on to heal the world with her soul nourishing voice. The circle of EVERYTHING starts with the holy Brangelina family.
Monday, November 8th 2010
Brad Pitt put in Maddox in charge of the child army yesterday so that he could visit St. Angie Jo on the set of that movie she's directing in Budapest, Hungary. Brad put on his "serious photographer man" glasses and took a few pictures of his maker in action. Then he took a 3-hour nap on his La-Z-Boy, finished off a snack pack of butterscotch pudding, changed the tennis balls on his walker and turned the sprinklers on a brat who was messing with his petunias. No, but those BENJAMIN BUTTON'S SHIT glasses do make me think of the over-the-counter reading glasses by abuelita would buy at Costco every month. Only her glasses had a neon yellow Body Glove lanyard on them. Brad Pitt should look into getting one.
AnywayS, in between shooting takes for her movie, Angie Jo cuddled up to Brad Pitt but it had nothing to do with affection. Angie has to press against human flesh for at least a few minutes at a time or the cold wind will shoot through her thin skin and freeze her skinny ass bones stiff. Then her assistants have to thaw her out by putting a space heater under her ass and dropping a few spoon fulls of virgin blood into her mouth. It's a huge and annoying production.
Here's a few more pictures including a couple of Angie Jo and her crew talking about a dead baby doll. Don't worry, Angie put her palm to the doll, healed it and then adopted it.
Friday, November 5th 2010
Here's some pictures of Brangelina with a few members of their holy brigade at a park in Budapest, Hungary today. The deep-seated Brangeloonies out there might need to put on their prayin' outfit (aka head to toe all black) and drop to their knees to spit out a dozen Hail BAMZ, but I have more important things to discuss. Like the fact that Shiloh is zip lining at a park! Is baby zip lining at parks a normal thing or is this a case of "U fancy, Shiloh...and Budapest":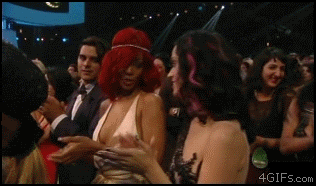 The most exciting thing at my childhood playground was a bouncy zebra. But then they put yellow police tape around it after some girl in orange corduroy overalls fell off it like a dumb dumb and busted her arm. Girls in orange corduroy overalls really ruin everything.
You know, I'm going to be so mad at my mom for pushing me out DECADES early when I find out that there's also baby bungee jumping at public parks.
Thursday, November 4th 2010
Jennifer Aniston came home late one night (okay, it was like 8) after a particularly exciting knitting circle session and she couldn't wait to share everything with her confidantes, best friends and children. Jennifer opened the door to their room, clapped on the Winnie the Pooh floor lamp, and then the look of ecstatic happiness on her face immediately burned away and the ashes turned into a mask of PAINED TERROR! Covering the baby blue berber carpet of the nursery were mounds upon mounds of the fluffy synthetic white guts from her BEST FRIENDS! Jennifer dropped to her knees, raised her fists at the Hasbro Gods and let out a silent wail that could only be heard throughout the stuffed animal section at Toys 'R Us.
Who would do this? Who would be evil and vengeful enough to commit a STUFFED ANIMAL MASSACRE! And then a cold wind softly touched one of the tears running down Jennifer's cheek which made her turn to an open window in the room. And there she saw it....a single piece of black cotton fabric stuck to a nail in the windowsill. Jennifer knew and as she stared down at her hands filled with her fallen soulmates' guts she made a silent promise to them to get REVENGE AT ANY COST!!!
Cut to Maddox Jolie-Pitt sashaying into the NYC premiere of Megamind last night with a smug smirk that washed all over his face as soon as he slipped on the luxurious coat made from the pelts of his arch rival's precious friends. Aniston: 0, Maddox de Vil: I lost count.
And as I try to tally up all of Maddox's victories, you can spend a little time with these pictures of Brad Pitt, Tina Fey and Ben Stiller at last night's premiere. After looking at Brad Pitt's dozed eyes, I now know what the guy at my deli sees when I stumble in to buy a jar of nacho cheese after smoking the good shit for hours in my darkened apartment.
Wednesday, October 20th 2010
St. Angie Jo has openly talked about how before her veins were filled with the spirit of the saints, they were spiked with various varieties of the bad shit, so this interview with her old drug dealer isn't really going to make you smear the pearl necklace you got this morning.
Franklin Meyer, a retired bad shit merchant, tells Life & Style that he regularly sold coke and heroin to Angie Jo in the late 90s and early 2000s. Their business relationship was born in 1997 when Angie and some dude came to his room at the Chelsea Hotel in NYC to buy their shit. For the next few years, Angie would pay Franklin a visit at least a couple of times a week. They would sometimes conduct business at her apartment on the UWS. Franklin added, "She would generally spend about $100 each time -- that would buy maybe half a gram of coke and a 10th of a gram of heroin. She would snort the cocaine and the heroin in front of me. It didn't seem to matter to her who else was there."
Franklin even has proof! Sort of. In the clip above from a Charlie Rose interview back in 2000, Franklin says that Angie is higher than Jesus' fart. Right before she made her way to Charlie Rose's studio, she took a bump of coke at Frederick's place. She went right back for more after the interview ended.
Angie totally looks scrambled in the brains, but being in a black box with Charlie Rose does have that effect on some people. How can you concentrate on anything when Charlie Rose's soft soothing velvet whisper of a voice is stroking all of your senses while the glare from his eyes pinch at your nipples. You can't! But seriously, Angie is every kind of fucked up in that video.
Life & Style also proclaims on their cover that this is THE VIDEO THAT WILL SPLIT BRAD & ANGIE. I have to agree with them. This story will definitely send Brad Pitt running back into Jennifer Aniston's open arms (Note: If you drive by Jennifer Aniston's house right now, you will see her standing on the sidewalk with her arms wide open).
I mean, that dumb bitch Angie paid $100 for half a gram! Who wants to be associated with an ex cokey who got ripped off repeatedly? Embarrassing!
Monday, October 18th 2010
This is what one of the more stealthier Brangeloonies sees after they've been stalking out in the garden of the Church of St. Angie disguised as a compost pile and surviving on Gatorade backwash (they call it "a bottle of Jennifer Aniston's lonely tears") and Potato Stix (they call it baked hairs from Billy Goat Brad's old chin minge) for weeks! You can almost hear the sounds of blood gushing out of the Brangeloonies' lips as they bite down to keep from vocalizing the river of panty pudding dripping down their leg.
Usually, Sgt. Maddox is quick to spot this kind of harebrained trickery! Maddox throws a bucket of pig's blood on the fool and cackles away as his army of dogs goes after that bitch. This guy knows what I'm talking about:
Here's more pictures of Angie Jo and Brad Pitt sniffing and kissing on each other on the set of that movie she's directing in Hungary.
Friday, October 1st 2010
Finally, a tabloid out there has given us a real Brangelina story to care about. The National Enquirer (via Celebitchy) can take the rest of the month off and alert the Pulitzer Prize committee to stop the search for this year's winners, because nothing will top this. The final nail in Brangie's coffin isn't going to be made of the spit from the 187th baby she adopts. No, it's going to be made of Brad Pitt's artichoke farts. Farts will tear us apart!
A source (aka Jennifer Aniston's cat nanny with a voice box) claims that Brad Pitt's new thing is marinating artichokes into vodka for an evening martini (fartini, is more like it). Apparently, the artichokes summon a little rumble down below which causes his butt to burp like a newborn baby. Brad's caca clouds are not only ripping his panties apart, but they are also ripping apart Angie's sanity. The source went on to say "Brad gets some nasty gas from consuming so many artichokes, and it's driving poor Angelina crazy. It's gotten so bad that Angie sometimes sleeps in a separate bedroom!"
Who knew that Brad Pitt actually farts. And who also knew that St. Angie's holy nostrils don't filter out anything that smells stank. This is an education in so many ways.
And you know he dutch ovens her....
Friday, September 24th 2010
Someone at UsWeekly must be smoking that shake and bake meth while writing about The Chosen Ones with Natalie's "Dearest Mommie" episode of Facts of Life playing in the background, because this is the epitome (or "ep-eh-toem" if your name is Shia LaBeouf) of RANDOM. UsWeekly says that contrary to what the Bible says, Mary Mother is not Vivienne and Knox's godmother. MINDY COHN IS!
When I really think about it (Why am I thinking about this?), this makes sense. St. Angie didn't ask Blair Warner, because: a) She's not one of Blair's "cyber prayer warriors" and b) She knows she can never compete with Blair's natural beauty and pedigree. Brad didn't ask Jo, because he knows very well that she could munch the holy spirit out of St. Angie and he doesn't want the competition. Tootie and Mrs. Garrett are serious members of Team Aniston, so they would never work. So the obvious choice was Natalie Green! And a source tells Us, "Mindy is good friends with them."
And I wonder if Brangelina kept the same theme for their other kids. Please tell me Maddox's godfather is Monroe Ficus from Too Close For Comfort.