You Learn Something New
Saturday, December 4th 2010
At the 25th anniversary celebration for GLAAD last night, Amber Heard (star of Hidden Palms, The Informers, Pineapple Express, The Stepfather, The Rum Diary with Johnny Depp, etc....) talked to After Ellen about being an open gayelle in the Hollywood game. This, I did not know!
Since I am the Veronica Corningstone of gossip blogs that begin with the letter D and end with the letter D, I did some serious investigative reporting and read that Amber and her girlfriend Tasya van Ree (pictured with Amber above) have been living openly as a couple for a while now. Amber just hasn't screamed out her love for the labia by splashing herself all over the cover of People Magazine. You know People's headline would've been: "Yup, you HEARD it here first, I'm a lesbian!"
Here's a piece of Amber's talk with After Ellen:

AE: The media is obsessed with labels and labeling people. As an out actress, is that something that you're concerned about or is it something you're moving past because of GLAAD?


AH: It's hard. I think GLAAD is one of the many reasons that I, as a 24-year-old, can come out. I think that organizations like GLAAD make that possible because if it weren't for opinions being changed, people being influenced, people being engaged to do the right thing, then there would be no prerogative for anyone to come out. Like I said, I can't be a part of the problem. I hate the idea of a label just as much as anyone else but I'm with who I'm with, I love who I love and I'm if not a better actress than I was yesterday and my personal life should have no effect on that. I think that the injustice of people staying in the closet is more than I can bear with a clear conscience and I couldn't sleep at night if I was a part of that problem, if I was part of the lies.

I personally think that if you deny something or if you hide something you're inadvertently admitting it's wrong. I don't feel like I'm wrong. I don't feel like millions of people are wrong because they love who they love or they were born how they were born. I'm proud to be on the right side of history and I can do nothing more than encourage people to look at their lives and ask "What side of history am I on? Am I doing the right thing or am I doing the wrong thing?" I look at speeches byMartin Luther King and I cry when I read the story of Rosa Parks at the back of the bus, and I can't help but think if I was in that era what side of history would I be on? Would I be marching on the side of equality or would I be one of these horrible people spreading hate and bigotry?

It's clear from a person that was born in the '80s to decide what part of history they'd be on. It's clear for someone like myself that's fairly educated and fairly well-rounded and fairly enlightened to be able to say "I would never be on this side of bigots and hatred. I would never be on that side!" But then we have this situation here in my generation, where tons of young people haven't woken up to the call that this is our generation's civil rights movement. This is the forefront of human rights. You have to ask yourself what side are you going to be on and if we're too scared to come out and say who we are, we'll never get anywhere.
Here's more pictures of Amber at last night's GLAAD party where she posed with Chaz Bono and Chaz Bono posed with Rickie from My So-Called Life. I'd like to think that Rickie just got back from the bathroom where he was painting liner around Rayanne's eyes.
Monday, November 22nd 2010
Jessica Simpson was on the Early Show this morning promoting her engagement ring/Christmas album and she started the interview by saying that her breath smelled like yours after thinking about John Travolta fupa-fucking a dark peen in a sauna. Basically, it had the aroma of fresh vom. Jessica blamed it on the flu, but let me submit these pictures of her at LAX and JFK last night as evidence that she's possibly got a positive CASE OF THE BABIES!!!! It might explain the engagement, and it also might explain why Papa Joe dresses up in a cloth diaper and bonnet every morning to convince Jessica that she needs to start breastfeeding lessons as soon as possible. No, that's not right of him at all.
Or maybe she's not growing a baby in there at all. Maybe she's just got that HomeTown Buffet bloat. Shit, I'm about as bloated in the everything as she is and I'm not even preg- Wait. Is it possible for a biological male (keep your fingertips off the keys about that one) to conceive a child by rubbing his nipples over digital pictures of Mah Boo Anderson Cooper in a bunny costume? Excuse me while I go and do golden showers with an Ept.
Friday, November 19th 2010
Giuliana Rancic, Gaycrest's fake arch rival on E! and the star of that Giuliana & Bill show, and her husband have openly talked about how they have tried every which way to make a baby including IVF and dousing their bodies in a mixture of Lil Wayne's sperm and Michelle Duggar's amniotic fluid. And on The View a while ago, Whoopi Goldberg said that if Giuliana is so desperate to conceive she should try adding a few chunks to her Science Class Skeleton body. Giuliana bit back and said that she did gain 7 pounds, thankyouverymuch. And now, Giuliana and Bill tell UsWeekly that they are trying to have a baby again.
Giuliana was able to get pregnant earlier this year with the help of IVF, but she suffered a miscarriage shortly after. Giuliana and Bill are once again hoping that IVF will gift them with a slobbering fart blob and this time they aren't fucking around. Giuliana says that she gets up to 63 IVF shots a month, "Sometimes I have to get injections 21 days in a row, three times a day. It's a lot. But you've got to do it." And as Giuliana sticks a needle in her skin, somewhere a 13-year-old girl pops out a set of twins in the back of a Datsun and decides to name them Ke$ha and Antonia Dodson (MTV is there).
Giuliana says that if loading her eggs up with IVF doesn't work, she's open to adopting a baby or using a surrogate but she's not ready to go there yet. But when she is ready, she'll have dozens of wombs to choose from, because she says "we've gotten probably 40 women who have offered to be surrogates. And the other day I got an email saying, 'My niece is having a baby, and she's giving it up for adoption and we'd like to give it up to you."
That is the craziest thing I've ever heard. Giuliana and Bill have fans?!
Friday, November 5th 2010
Here's some pictures of Brangelina with a few members of their holy brigade at a park in Budapest, Hungary today. The deep-seated Brangeloonies out there might need to put on their prayin' outfit (aka head to toe all black) and drop to their knees to spit out a dozen Hail BAMZ, but I have more important things to discuss. Like the fact that Shiloh is zip lining at a park! Is baby zip lining at parks a normal thing or is this a case of "U fancy, Shiloh...and Budapest":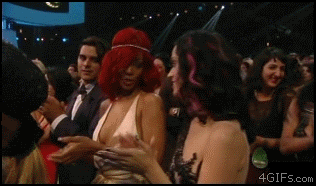 The most exciting thing at my childhood playground was a bouncy zebra. But then they put yellow police tape around it after some girl in orange corduroy overalls fell off it like a dumb dumb and busted her arm. Girls in orange corduroy overalls really ruin everything.
You know, I'm going to be so mad at my mom for pushing me out DECADES early when I find out that there's also baby bungee jumping at public parks.
Thursday, October 21st 2010
Busting out wonky facial expressions that makes it seem like his dick is caught in the guitar strap and he's trying to yank it out without breaking character is John Mayer's thing, but a new contender has emerged! In the video for Mark Salling's (mostly known as Puck from Glee) song "Illusions", he throws a few Mayer-like faces that makes you wonder if he's really into that shit or if there's a fleshlight stuck to the back of his guitar.
And as for this Maroon 5 queef of a song, let's just say that I'd probably enjoy it more if it was sung on the roof top of a building in New York (but really filmed on a soundstage in L.A.) by the cast of The Heights. Or I'd enjoy it more if the only thing Mark was wearing was that guitar. Either or!
via E! Online
Wednesday, October 13th 2010
For millions of centuries, cross-dressing pop star Marilyn has been telling everyone about how how he got a piece of Gavin Rossdale's bush long before Bush the band came along. Even Marilyn's friend Boy George co-signed the story that he was with Gavin for 5 years. The story has been everywhere. It's written in hieroglyphics on cave walls! If you put a black light to the last page of the Bible, you can read it there! Giuseppe Verdi was writing an opera about it at the time of his death! Everyone knows the story, but yet Gavin has always played the "HUH?! WHA? NO HOMO!" card whenever a reporter asked him about it.
Well, Gavin finally dropped the act and admitted to Details Magazine that he rolled around naked with Marilyn back in the day. Gavin also talked about why he denied it in the past:

GR: "I think at the outset there was a sort of fear--that was right at the beginning of Bush, and I didn't want it to be part of it. It felt like a cheap shot, so I was like, 'I'm not getting involved.' I've never wanted to appear closed about it. It's not something I've talked about really because it's always been in the glare of a tabloid world. It's just one of those things: Move on. When you're 17, Jesus Christ. I don't think there's anything strange about any form of--you're learning about life. It's a part of growing up. That's it. No more, no less."

Details: So it was just a one-time experimentation?
GR: "Yeah. That was it. You have to know what you like, and I know what I like."
Now that we've gotten that off the table, can Gavin please reunite with Marilyn so that he can restore those eyebrows back to their exquisite glory (see Gavin's brow situation in the picture above)?
via Queerty
Tuesday, October 5th 2010
During the Toronto Film Festival last month, Lainey at Lainey Gossip wrote about how she watched 31-year-old Rachel McAdams and 41-year-old Michael Sheen flirt with each other at a party before leaving together (see above). I figured that the two simply went back to his hotel room where they giggled in bed for a while (they are definitely sex gigglers).
Then the next morning, they shared more laughs over plates of hotel eggs when Rachel said that she could never eat an egg as a child because she thought a yolk was a blended up chick. That's totally a story she would tell. Oh, they laughed at that. Before she left, Rachel handed Michael the white button down shirt of his she wore during breakfast and apologized for getting a little strawberry jam on it. They laughed at that too. THEY LAUGH AT EVERYTHING! Rachel finally turned around, walked out the door and smiled like a fat baby farting as she skipped down the hallway. Cue a Motown song. The End. Or is it?!
The National Post (via Page Six) says that their story has continued! Columnist Shinan Govani says that Rachel and Michael have been holding hands and LAUGHING all over Toronto for the past month. One ho who had brunch next to Michael and Rachel at Gilead Cafe said, "Their happiness is making my day."
Barf on a puddle of barf. "Their happiness is making my day"? Whoever said that must've eaten paper for brunch and stared at a matte white wall the rest of the day if Rachel and Michael LAUGHING together was the high point of their day.
I mean, only characters in a Rodgers & Hammerstein musical say shit like that! And they sing it, so it's totally different! That quote totally ruined my day.
Friday, October 1st 2010
Shia LaBeouf has this recurring nightmare where Frankie Muniz is the one who kisses Megan Fox in Transformers, and Frankie Muniz is the one who gets to ride bareback on Harrison Ford's bike in Indiana Jones, and Frankie Muniz is the one who HAS HIS LIFE! Then Shia shoots up in bed with sweat beads filling his ass crack and quickly looks over at the Daytime Emmy Award on his night stand to make sure it reads "Outstanding Performer in a Children's Series - Shia LaBeouf for Even Stevens." And it does so he lays back down and goes to spoon his girlfriend, but as she turns he around he sees FRANKIE MUNIZ'S FACE over hers. Frankie Muniz, DAMN YOU!
But seriously, did you know that Shia and Frankie Fucking Muniz are in a major feud? Like Shia hates Frankie so much that he punches himself in the ears every time he hears the words Frankie, Malcolm, Cody or Banks. It's serious. Popeater says it started back in 2003 when Frankie bought the last pack of He-Man Underoos right from under Shia at KMart. No, apparently it started because Shia says that Frankie has always looked down at him. Back in 2003, Shia told Entertainment Weekly, "I used to see him at premieres and stuff and it would always be like he was looking down on me, and then it turned into we're equal, and then it turned into 'Oh Frankie, I know that guy."
Well, LaDouche kept the bitch fight going yesterday during a radio interview with The Bert Show. The host stroked Shia's tampon a bit by saying that he's been in six #1 movies in a row. Shia kicked Frankie Muniz in the ass bone with his response, "While that's flattering as hell, you could have put Frankie Muniz into any of the movies I've been in and it would've still been No.1."
Burn? Burn. Burn? Who knows, but Frankie felt it and hit back at Shia on Twitter:

Dear Shia Labeouf. It's getting creepy the fact that you can't stop talking about me. It's been 12 years now. I don't know you. Thanks.


11:55 AM Sep 30th via web
This is some "fighting over the top bunk" shit that really should be resolved with a game of Double Dare (hosted by Marc Summers, of course).
Tuesday, September 28th 2010
Courtney Love tells UsWeekly that the reason she's been looking non-crackish lately doesn't involve voodoo rituals, baby sacrifices, pacts with the devil, face transplants with Real Dolls or fillers not approved by the FDA. Courtney says that it has everything to do with living a clean and healthy life! And by "clean" she doesn't mean that she lines her nostrils with Purell before she snorts the bad shit. Courtney is off everything.
Courtney laughed at the rumors that she got a "stem-cell face-lift" (when they inject fat from other body parts into your face). Courtney claims that she's no longer eating prescription meds and regularly does anti-gravity yoga. Courtney went on to explain, "I used Tony Robbins' concerto of modeling from people who are good influences on me. I try to keep the negative people out of my life. I'm in a love thing. Loving myself, foremost - trying anyway - and chanting as always."
Tori Spelling's eyelid has more fat on it than Court has on her whole body, so I don't think it's possible for her to get that stem-cell face list shit. Who knows what Court did to her face. But if she wants people to believe that her brain is not operated by that narcotic, she probably shouldn't admit that she's taking advice from Tony Robbins.
Friday, September 24th 2010
Someone at UsWeekly must be smoking that shake and bake meth while writing about The Chosen Ones with Natalie's "Dearest Mommie" episode of Facts of Life playing in the background, because this is the epitome (or "ep-eh-toem" if your name is Shia LaBeouf) of RANDOM. UsWeekly says that contrary to what the Bible says, Mary Mother is not Vivienne and Knox's godmother. MINDY COHN IS!
When I really think about it (Why am I thinking about this?), this makes sense. St. Angie didn't ask Blair Warner, because: a) She's not one of Blair's "cyber prayer warriors" and b) She knows she can never compete with Blair's natural beauty and pedigree. Brad didn't ask Jo, because he knows very well that she could munch the holy spirit out of St. Angie and he doesn't want the competition. Tootie and Mrs. Garrett are serious members of Team Aniston, so they would never work. So the obvious choice was Natalie Green! And a source tells Us, "Mindy is good friends with them."
And I wonder if Brangelina kept the same theme for their other kids. Please tell me Maddox's godfather is Monroe Ficus from Too Close For Comfort.