Camille Grammer
Wednesday, January 5th 2011
America's most gorgeous and glamorous bully victim, Camille Grammer, might not grace Bravo's cameras with her strobe light-bursting moves anymore, because she's a SINGLE MOTHER now and needs to focus on raising the children her bastard husband abandoned!!!!
The Hollywood Reporter broke the news that after taping a reunion so explosive that it made Andy Cohen's lazy eye jump up (but it quickly laid back down), Camille let Bravo executives know that if The Real Housewives of Beverly Hills comes back for a second season, they will have to find a new exquisite orchid in the silicone garden to take her place. Camille wants out. Maybe. Camille's rep told People Magazine that no decision has been made yet, but things have changed for her.

"She has not made any decision yet about whether she's returning to the show or not. She taped a very explosive reunion episode yesterday, where people are going to see a different side of her than they've seen before. Camille's situation has changed since the show began. She did the show because Kelsey wanted her to do it and now she's a single mother raising two kids. Her life has changed and she has a lot of new responsibilities. She's also in the middle of negotiating a divorce settlement, so this is not the time for her to make a decision about the show."
Yeah, so those of you hating haters out there who have called Camille the worst dragon mother in the L.A. area need to swallow your words back up (tastes like extra greasy turkey jerky)! Camille is leaving the spotlight in order to raise her kids as a SINGLE MOTHER.....with the help of four nannies, a chef, a house manager, drivers and the $50 million she's going to get in her divorce settlement. So there! If that isn't maternal dedication, then I don't know what is. A selfless hero to us all!
Thursday, December 30th 2010
Will you take a look at that beautifully precious face that looks like a Madame puppet that barely survived a terrible tanning bed explosion? What kind of MONSTER would deny that face half of their fortune? Ask your grandma what her favorite sitcom that's set in Seattle is and you'll get the answer: FRASIER!
We already know that Camille deserves $50 million from Kelsey, but now Page Six is saying that he tried to completely rip her off by offering her only $30 million! Yes, ONLY $30 million! It's going to cost a lot more than that to get Tennis Nick to leave his wife (that bitch is married, right?) for Camille. Kelsey is so fucking selfish!
And if that isn't already a work of hateful evilness, a source says that Kelsey doesn't want to give Camille spousal or child support on top of the $30 million. THE AUDACITY! Since Camille is a serious business woman in the body of a Saran-wrapped gecko, she shut Kelsey's offer down. A source went on to say, "She rejected an offer from Kelsey just before Christmas. He wasn't offering child support or alimony, and told her through his lawyers that she'd get enough in the settlement. Because there is no prenup, Camille was certain she'd get up to $50 million, because she's a partner in his TV company and entitled to half the money he made from shows, including 'Frasier,' while they were married. "She has accepted their marriage is over and that he wants to marry Kayte in January. Camille wants it all over, too. But what she can't accept is how he's parading around Kayte, who looks like the cat who swallowed the canary. Their public make-out sessions are really insensitive because of their kids."
Anybody who watches Real Housewives of Beverly Hills knows that Camille has REAL bills to pay. She has to pay her house manager, her four nannies, her stylist (who also gets a bonus for being her friend), her medium (who also gets a bonus for being her friend), etc... etc... I know that Camille may look like she's made of melted orange Nerf balls bought at a KB Toy Store fire sale, but it takes a lot of money to be her. If Camille had to make a sandwich for her own kids, the planet would stop spinning and plummet to our DOOOOOOM!
Tuesday, December 28th 2010
Kelsey Grammer wants to drop a speed ball into his divorce from silicone orchid Camille Grammer and legally remove her from his life as soon as possible, so that he can be free to marry his girlfriend Kayte Walsh. TMZ says that the financial settlement between Kelsey and Camille hasn't been worked out yet, but he still wants a judge to declare him divorced before they figure out the money shit. California law states that Kelsey and Camille's divorce can be final on January 1st, six months after she filed. If a judge agrees to take a cutter to Kelsey's wedding ring on the first of the year, then he's going to put on a fresh one from Kayte as soon as possible. Somebody grab the shovel trophy out of Camille's claws and hand it to Kayte, because the trick ho is good. Or maybe not...
TMZ also says that since Camille and Kelsey don't have a prenup in place, she's pretty much guaranteed 50% of the cash they made together during their 13-year marriage. Thanks to a bunch of real estate moves (orchestrated by Camille, of course), they made around $100 million in 13 years. That means Camille will stuff a $50 million check between her al dente plastic titty balls.
Kelsey better fill Camille's wheelbarrow with anything and everything she asks for, or else she'll use her hypnotic Club MTV moves to lure him into an empty dining room before locking the door and leaving him with this: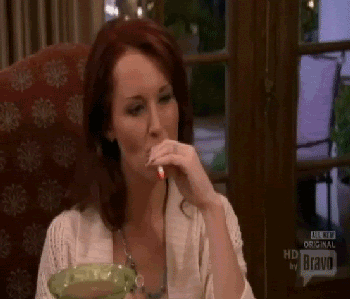 Yup, the bitterness left in your mouth from losing $50 million tastes a lot better than cunthol-scented e-cigarette smoke.
Friday, October 15th 2010
TMZ has it on good authority that Camille Grammer, the golden gazelle who is the "it" they are talking about in Whoomp There It Is, is telling people that she believes that her replacement's miscarriage is the work of karma. Camille?! The pristine flower with the heart as sweet as her moves? NEVER!
Some source who works on The Real Housewives of Beverly Hills says that Camille is still broken inside and filled with bitterness about Kelsey dropping her for a younger piece and thinks "what goes around, comes around."
This is a lie made of a million lies and it's impossible. Camille is not saying shit with her mouth! You know how I know this? Camille doesn't put her feelings into words, she expresses herself through the power of dance!
Example 1: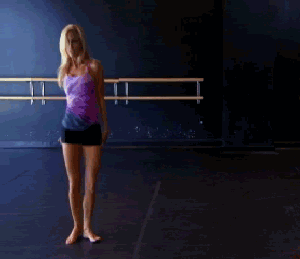 Example 2: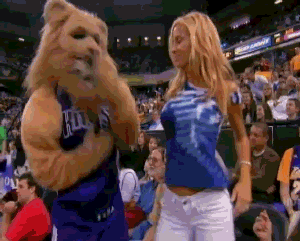 Example 3: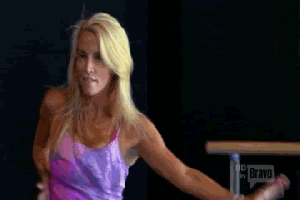 Example 4: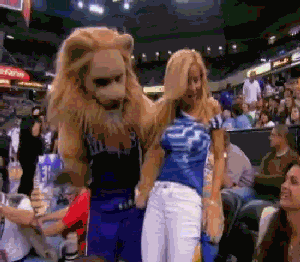 You know, example #1 sort of does look like an interpretive dance about karma, so maybe TMZ's source can read Camille's moves. Hmmm.
Tuesday, August 31st 2010
Bravo has confirmed that a shovel's best friend Camille Grammer is one of The Real Housewives of Beverly Hills (which premieres in October). The cast list is the same one that floated around a few months ago, but Bravo now has bios and a video! You can read all of their bios here, but there's only one your eyes need to grace.
I am going to memorize the hobby portion of Camille's bio word for word tonight, so I have something to say to stranger dudes at bars who ask me what I'm into. Well, usually I answer with "suck, spit, swallow, blow, sit, spin, eat, lick, puke, chew", but sometimes that makes the dude slowly back away while covering his mouth with the bottom of his shirt. If he does that, I'll recite Camille's hobbies to lure him back. If it works for Camille...
Camille Grammer - Camille is a multi-talented model, actress, dancer, and advocate, who calls Beverly Hills her home. Grammer began her career as a dancer on Club MTV. She was married to sitcom star and icon, Kelsey Grammer, for 13 years. Together, they have a daughter, Mason, and a son, Jude. Camille and Kelsey own a production company, Grammnet Inc., which produces the shows "Medium," "Girlfriends" and "The Game." She has appeared on both the big and small screens. Most notably, in the Halloween episode of Frasier, in Betty Thomas' "Private Parts," and Woody Allen's "Deconstructing Harry." She has also appeared as a dancer in several music videos. Grammer was featured in the HDTV video dream sequence in David Niles' Broadway show "Dreamtime" at The Ed Sullivan Theater. Her hobbies include dancing, skiing, paddle boarding, tennis, hiking, and collecting rare first edition books, such as Pride and Prejudice, Works of Byron 1833, The Sound and the Fury, and the works of William Faulker and Roald Dahl.
The Works of Byron 1833? No words. Camille is a genius.
Here's the preview clip of RHOBH, which is basically what the inside of Jackie Collins' head looks like at all times. It's also what the praying mantis aliens on Mars would look like if they opened up a Zales, a St. John and a Sunset Tan on their planet.
via Popwrap
Friday, August 13th 2010
Yes, this is a vintage photo of Camille Donatacci Grammer back when she made eyeballs swirl with her totally awesome radical dance moves on Club MTV, but I posted it so we can all see how truly timeless her NATURAL beauty is. Yes, my eyeballs are still swirling with delusion. Yes, I'll try to stop the swirls by poking my eyes with Visine. But now to the important business at hand....
Kelsey Grammer never made Camille sign a prenup before they were married 13 years ago, because he was so caught up in soul surfing through the AquaNet wave of gorgeousness above her head that he didn't even think about it. Because Kelsey never secured his money, sources tell Page Six that Camille could collect at least $30 million in a divorce settlement proving that gold diggers always win no matter what.
One of the sources explained, "Camille stands to get half of all syndication of 'Frasier' made during the years they were married. That's seven years of episodes, as well as income from other shows the company made, including 'Medium' and 'Girlfriends.' "
If Camille successfully snatches $30 million out of Kelsey's pocket, his worth will clock in at around $55 million. And it will dwindle even more when his latest knocked up piece tries to siphon a few million from his bank account after they break up.
Camille deserves $30 million and more! Stop yourself before you start arguing with me. Just look at her! Camille deserves that money for just being. Kelsey knows this so I doubt he'll try to fight her. The Frankenstein guido with Harvey Levin eyes in the picture above knows what I'm talking about. He is so stunned by Camille's beauty that he immediately signed over his Mazda RX-7 to her shortly after this picture was taken.
Tuesday, August 10th 2010
If you're an aspiring gold digger who keeps waiting in the bars of luxury hotels for a rich mark to land on the stool next to you, then you need to switch up your game immediately. Marinate your hair in a tub of bleach, learn totally awesome radical Club MTV-like dance moves and just hang out in front of Kelsey Grammer's apartment building at all hours of the day. It won't take long before you're fucking him until $100 bills start pouring out of his ass!
Case in point: It was just over a month ago that Kelsey and his beautiful constipated flower wife Camille Grammer filed for divorce. Well, Kelsey is already drowning his sorrows in the crotch juices over another blonde gold digger! Page Six reports that a young blonde British piece named Kate has been licking on Kelsey's bald head all over NYC. A source seems to think that Kate might be knocked up with a giant ATM machine, "He's pushing for a quickie divorce because things are moving quickly with his new girlfriend. There is speculation that she is pregnant, but he wants to finalize the divorce before making any announcement."
Kelsey's spokesbitch confirmed that he's dating a new trick, but didn't know if she's pregnant or not.
This is the worst news ever! Not because Kelsey is already boning some other chick. Who cares about that. This is all kinds of terrible because now Camille is in danger of losing her GOLD DIGGER OF THE YEAR title! I mean, this Kate ho has put the Wallet Fucker Express Train in 5th gear and is skipping all the stops! Kate is like the Energizer Bunny of gold diggers. Camille better pull some tricks out of her ass (insert irritable bowel syndrome joke here) to stop Kate from kicking her off the top!
Thursday, July 15th 2010
When the time came for Camille Donatacci to sign a prenup before getting married to her sugar daddy Kelsey Grammer, she slipped on a neon spandex bodysuit and hypnotized him with some totally awesome radical dance moves from her Club MTV days. The moves left Kelsey all wubba wubba wubba inside so he completely forgot about the prenup and it was never signed! This good news for gold diggers is brought to you by TMZ!
Their sources say that Kelsey married Camille without a prenup in 1997. This means that Kelsey might be living off tossed salad and scrambled eggs (THAT SONG!!!) for a while, because there's a good chance he'll have to hand over 50% of any money he made while married to Camille. I'm not sure what Kelsey's net worth is (Camille probably has it tattooed to her ass), but in 2001 he became the highest paid actor in TV after signing a $75 million deal for two years.
Camille deserves every single penny! If it wasn't for her Kelsey would be making tossed salad and scrambled eggs (THAT SONG IS KILLING ME!!!) at a Denny's in Monrovia! How do you think the network executives agreed to pay Kelsey $75 million for two years? Yup. When the negotiations with the executives began to break down, Kelsey opened up the conference room door and out came Camille in her neon spandex bodysuit. Camille busted out her Club MTV moves and you know what happened next. Signed, sealed and delivered thanks to Camille!
I don't want you to sign over everything you own to Camille, so I won't post a clip of her dancing. But I will give you this beautiful picture of Camille from her Club MTV days. You might want to clear the room of any pens and transfer slips before staring at it.
Doesn't the song "Baby, I Got Your Money" just play on a loop in your head when you look into her eyes? If Medusa was a gold digger...
Tuesday, July 6th 2010
There's no longer a need to go down to Michael Lohan's room at the halfway house and collect his "WORST FATHER OF THE CENTURY" award to give to Kelsey Grammer, because apparently Frasier did call his children on Father's Day contrary to the rumor going around. On Friday, it was reported that gold digging hero Camille Grammer was pushed to finally file for divorce after Kelsey didn't call his kids on annual CALL YOUR FATHER DAY. In a post on his site, Kelsey says this isn't so:

The truth is I did call my kids that evening. Frankly, I was surprised that they did not call me in the morning, but I was thousands of miles away and working that day so I didn't give it a second thought.

I called them to see how they were doing as I do almost every night at around the same time, 11 PM my time, 8 PM their time, just before they go to bed. Mason had been upset earlier that day because she was missing me. I spoke to her for some time and reassured her that I loved her and that I would be seeing her soon.

Gossip and the rumor mill always thrive during times like these, as in the Father's Day story. Whatever might be said, I ask that you take the 'high road.' I intend to do the same.

Camille and I had been discussing the possibility of a separation for some time before all this happened. She finally decided she should file. I respect her for this decision ... I hope to have a great partnership with her in the raising of our children.
Kelsey also pissed on (HAHAHA he can do that and you can't, Camille) the rumor that he's already fucking on another piece. Kelsey wrote: "Certainly, the time will come when I do see another woman. I expect Camille to see other men. I hope people and the press will understand that we are both free to carry on with our lives."
Now that FathersDayGate is officially closed, can we focus on more important things? No, not what Camille Grammer is going to wear during her tell-all interview with The Insider (that is important though). Can we focus on how I can't stop humming the "Tossed Salad & Scrambled Eggs" song every time I write a Frasier post. The last face I want to picture when I think of tossed salad is Kelsey's.
Friday, July 2nd 2010
Gold digger extraordinaire and the spokesinestines for IBS, Camille Grammer, filed for divorce from her sugar daddy of 13 years Kelsey Grammer yesterday and both of them have kept their lips shut as to why their relationship flat-lined on the table. But TMZ's sources are pointing their fingers at Kelsey. They say that Kelsey was sick of being chained to the most exquisite angel in the hills and wanted out. The sources say that their already shitty marriage got extra shittier when Kelsey moved to NYC to star on Broadway in La Cage while Camille stayed in L.A. with the kids.
The source explains, "Kelsey loved New York, his friends and his freedom more than his marriage. She doesn't know what Kelsey is doing in New York, but he's made it pretty clear he wants nothing to do with marriage anymore. She didn't see it coming."
The thing that really forced Camille to use her Black AMEX to buy the most expensive divorcin' dress at St. John was when Kelsey didn't call his chirruns on Father's Day.
Fuck Frasier with the Space Needle, right? Who does he think he is not calling his kids on FATHER'S DAY. Not only that, but I'm sure he didn't buy Camille a brand new white Bentley for Father's Day either. And I bet that when HIS Birthday rolled around, he failed to slap her on the wrist with a diamond and ruby tennis bracelet. What a selfish bastard asshole!
Camille had no choice but to legally quit that bitch, because she wasn't going to lounge on her mink-covered chaise while Kelsey dropped pieces of shit all over her. Okay, technically he dropped $50 bills on her, but that's even worse. I mean, he didn't even shower her with $100 bills! HOW CRUEL! I hope Camille eats up everything in Kelsey's savings account and then burps in his face.