Camille Grammer
Thursday, September 6th 2012
Bitch is so rich that her nipples are made of diamonds!
Mushu the Dragon's twin sister separated at the plastic surgeon's table will take her tossed salad and scrambled eggs with a side of Beluga caviar and liquid gold foam from now on, thankyouverymuch. Because TMZ says that all three of the mansions Kelsey and Camille Grammer bought while they were married together are on the market and when they're all sold, she'll get half of that money. Camille's half will total around $30 million. TMZ's source says that Camille is pretty much the Steve Jobs of gold diggers, because when she met Kelsey, he had snorted most of his Cheers and Frasier money up his nose. Camille became the CFO of Kelsey's life and took whatever money he had left and turned it into a mountain of millions.
I kind of find it hard to believe that Kelsey couldn't even cough out a dime when he met Camille, but I'm still going to choose to believe it and I'm also going to say that she deserves $30 million and then some. Camille has IBS, so not only did she have to deal with her own shit (literally), but she had to deal with Kelsey's shit too. If it wasn't for Camille, Kelsey wouldn't be doing the backstroke in a pool of hundred dollar bills and if Kelsey wasn't doing the backstroke in a pool of hundred dollar bills, his newest gold digging wife wouldn't be licking on his taint. So when Kelsey's gold digging wife finishes licking on his taint for spending money, she can lick on Camille's next!
Wednesday, April 4th 2012
That tall serving of Greek Yogurt in a nest of luscious curls in the clip above is Dimitri Charalambopoulos, the boyfriend of silicone dragon flower and gold digging hero Camille Grammar. Dimitri Charalambopoulos (try saying that three times without casting a spell or warding off a demon) is currently in the middle of some Halle Berry-approved like custody drama with the girlfriend of his five year old son Marcus. Marcus' mom Lisa wants to take him to Colorado to live and Dimitri is against it, and so they all have to go to court to work this mess out.
During a taped deposition, Lisa's lawyers played a voicemail that Camille left her. This goes out to those of you who you who missed seeing Camille's signature crazy come out during season 2 of The Real Housewives of Beverly Hills. Camille's rant starts at around the 1:50 mark in the clip above and it's below in reading form if your eyes can't take the sight of Dimitri finger curling his hair like a Southern ingenue. via Radar:

"If you go to the press, I have lawyers that are beyond what you can imagine and they will pull stuff on you and you will be so mortified about your life and your family and what you have done. You don't want to do that to Marcus. I will desecrate you, believe me, and that I can do, so be careful what you say and what you do because my defamation attorneys are huge..they will hunt down and research every nook and cranny of your life."
Lisa better raise the white flag and drop her weapons, because Camille doesn't mess around and she was a Club MTV dancer. Camille will do The Running Man all over Lisa's character, then she'll do the Cabbage Patch through every nook and cranny of Lisa's life, and just when Lisa thinks she can get away with some of her reputation still intact, Camille will drop The Sprinkler on her! No, I have no idea what I just typed out, but if it made you do the Electric Slide in your office chair, then I've done my job.
I know, I know, Camille probably meant to say "decimate," but do you want her brain filled with useless information like the true definition of words or do you want it filled with the steps for some sweet sweet moves. Or maybe Camille didn't mean "decimate" at all. Maybe she meant "defecate." I mean, she does have IBS....
Sunday, March 25th 2012
On the first season of The Real Plasticwives of Beverly Hills, the porcelain cartoon dragon wrapped in candle wax that is Camille Grammar was a crazy-eyed beautiful flower of delusion who nearly melted her arch rival Kyle into a puddle with her insane glare before pouring that puddle into the sacks in her chest. On the second season, the sweet feeling of freedom and a pool full of money she got in her divorce from Kelsey Grammar calmed Camille's craziness and she was suddenly the reasonable voice of reason. Basically, Camille went from GIF-able to boring (but astonishingly gorgeous) as fuck. So because of this, Bravo has decided to let go of these hot, hot, hot moves:
Even though the rumor is that Bravo dropped Camille for a ho who can really bring the foolery in season 3, a source tells People that she's the one who jazz walked away:

"She's been in discussions and at the end decided she wasn't willing to expose her personal life anymore. She's at peace with her decision. She's in a great place in her life right now. She's grown a lot in this past year and she's made some wonderful friendships [on the show]. It has steered her life in a direction she never imagined. She's ready for new challenges."
Camille is a gold digger at heart and you have to pay to get a piece of her pube-singeing dance moves, so I'm guessing that cheap ass Bravo refused to write the correct dollar amount on her paycheck. Good decision, Camille. Camille doesn't need the money, fame and she really doesn't need to put her moneymaker (aka her stunning face) in danger, because it's only a matter of time before Taylor Armstrong self-destructs and blows up sending gallons of Juvederm flying everywhere. It's Bravo's loss. I don't know how they let go of a beauty who smartly uses her fingers to cover up a letter, so it looks like she's licking on a cup of soft serve jizz.
Tuesday, January 10th 2012
Talking gay Siamese Cat Andy Cohen made an "I see what you did there" on Watch What Happens Live! last night when he handed Anderson Cooper an electric handjob trainer that most of us know as the Shake Weight. I'm sort of on a semi-mahboobatical, because my fucked-up obsession reached the top levels of insanity and I realized that he was keeping Carrot Top from making more appearances in my fap dreams. So when Andy handed him that Shake Weight, I stuffed a Valium in my peen hole to keep it from exploding off of my crotch while knocking my dormant Mah Boo obsession (mahboobsession?) back into me, but I didn't need to do that! Because Anderson's Shake Weighting skills barely registered a 0.00001 on the fap scale. Watch and be prepared to know what it feels like when your genitals frown:
We all know that Anderson can shake a weight with the best of them, because it's etched into the tiles in the bathroom at Eastern Bloc, but the ho held back. I'm surprised that green Shake Weight didn't turn blue from the sexual frustration The Silver Fox put it through. I'm sure Horny Bear would say that he's seen actual silver foxes in the forest handle a Shake Weight better than Anderson did. But you know, I put all the blame on Andy Cohen. Andy should've given Anderson a Shake Weight that was olive-colored, covered in throbbing veins and had at least two biceps on it. Give Anderson something to work with!
via Buzzfeed (Thanks to everybody who sent this in)
Friday, June 3rd 2011
Kelsey and Camille Grammer's custody fight has taken a turn for the gross. TMZ posted a document from Kelsey Grammer's lawyer to Camille Grammer's lawyer proposing that they solve their custody issues by splitting the kids up like property! Kelsey wants to draw a line between his 6-year-old son Jude and his 9-year-old daughter Mason, leaving his son on his side. Kelsey wants to enroll Jude in a private school in Chicago and leave Mason with Camille in California. What a wonderful and healthy solution, said absolutely fucking no one except Kelsey.
This mess started last month when Kelsey tried to get physical custody of both chirruns, because he says Camille was making it difficult for him to see them. Camille denies it and blames their issues on him living in Chicago with his child wife. After weeks of trying to work things out, Kelsey pulled the idea of dividing the kids up out of his asshole. Camille has since filed for physical custody, because she doesn't want to split Mason and Jude up.
Kelsey's rep didn't exactly deny it to TMZ, but said this: "Despite the fact that those connected with Camille Grammer seem to be hand delivering confidential documents to TMZ and other media outlets, we will continue not to make public statements about their private matters which can and apparently does beg for misinterpretation."
Oh, Kelsey, the future Sean Penns of the world thank you for giving your daughter daddy issues that will lead her to seek love and acceptance from asshole after asshole.
Why are Kelsey and Camille fighting over this anyway? It's not like they're going to be the ones raising the kids. Camille is too busy protecting Mulan and Kelsey is too busy trying to convince himself that his toddler of a wife is with him for love. Just give sole custody to the 4 nannies and be done with this mess!
Tuesday, May 17th 2011
Here I was thinking that the real world flame war between Kelsey Grammer and Camille Grammer was completely snuffed out, but he has lit it up again. Kelsey is melting a layer of honey wax off of Camille's gorgeous dragon face by completely burning her in documents he filed in Los Angeles today. Kelsey wants sole physical custody of their 9-year-old daughter and 6-year-old daughter. They currently live in L.A. with Camille, but Kelsey wants them with him and his new child wife in Chicago.
TMZ reports that Kelsey wants to give Camille visitation rights, but thinks his chirrun will be better of with him. Sources say that Camille is already raising her head and blowing out a trail of haughty HAHAHAs at this move. Camille believes that the kids really want to live with her and Kelsey shouldn't even get sole custody of her old titty implants since he's the one who turned around and walked away from his family. Camille wanted to share custody Kelsey before today, but this has made her change her mind.
(Read this out loud in a breathy Camille voice by putting a paper clip on your tonsils and then holding your breath until you're 2 seconds from seeing black. Then let out a scream whisper). KELSEY, HOW COULD YOU?!
Kelsey has already ripped out Camille's heart by leaving her for a younger ho. Now he's trying to take away the only thing she has left (after the millions of dollars in her checking accounts, the mansion, the three Bentleys, the beach house in Hawaii, the diamond closet off her master bathroom, etc..etc..)! If Camille doesn't have the children, that means she won't have 4 nannies anymore! Camille's nannies are contractually obligated to listen to her yammer since she doesn't have any friends and with them gone she truly has no one! She'll have to yammer to the walls. Will Kelsey please think of the walls!
Thursday, February 10th 2011
In a mirrored dance studio somewhere in Beverly Hills, Camille Grammer is doing the Cabbage Patch while a shower of $100 bills fall all around her. Camille can finally cut a 6-figure check and buy her "best friend" Nick from his wife now that her divorce is final and Kelsey Grammer has filled her wheelbarrow and shovel with $30 to $50 million dollars. Camille also has enough money to buy her original face back! Please buy your original face back, Camille, because your current one always scares my candles.
TMZ is the first to bring us the news that Kelsey and Camille's methed up divorce has successfully sprinted to the finish line just in time for him to marry the future ex-Mrs. Grammer, Kayte Walsh. Kelsey lit a flame under divorce's ass, because he wanted to be rid of Camille as soon as possible so that he can slip a ring on Kayte's finger in a couple of weeks. Sources say that Camille didn't want the future Mrs. Grammer to get her piece of Kelsey's pension so he posted $2.3 million to make sure this doesn't happen. A source also claims that Kelsey and Camille will divide their properties later.
I didn't mean what I typed above about Camille's current face. Not only is Camille always telling me in a British man accent that I can save 15% on my car insurance, but she's the epitome of beautiful. And now that she has her wings back, she can rise from the ashes of her burnt down marriage and fly fly fly. While she's flying around, who's going to tell her nanny staff of 4 that their salary has been cut in half now that Kelsey isn't signing their checks?
Tuesday, February 1st 2011
Kelsey Grammer's divorce from the wax covered emaciated guppy fish that is Camille Grammer isn't final yet, but that hasn't stopped him from sending out the invitations to his latest wedding. Kelsey's finger is itching for the company of a wedding ring, so he's set February 25th as the day he plans to jump from one wife to another without taking a damn bref! Page Six reports that Kelsey has already booked NYC's Plaza Hotel as the place where he'll make 29-year-old Kayte Walsh his 4th future ex-wife.
A source says that Kelsey's guests should put a question mark next to his wedding date, because there's a chance he might have to push that mess back if he doesn't work out a divorce settlement in time. Kelsey has already offered Camille $40 million to flutter away, but she has shrugged her shoulders and turned that shit down. Because there's no prenup, Camille wants half of the $100 million Kelsey made during their marriage. The source went on to say that Kelsey isn't worried, because he thinks he'll settle with Camille before February 25th.
Since Kayte's gold digger graduation ceremony isn't until February 25th, that gives her guests plenty of time to practice swallowing their laughs during the "Til Death Do Us Part" portion of the vows. It also gives Camille plenty of time to rehearse the awesome Club MTV dance moves she'll bust out after she jumps out of the wedding cake and crashes that party!
There's a rumor that Kelsey isn't going to make Kayte sign a prenup either. Kelsey has to be the only one who doesn't see that Kayte is holding a giant shovel in one hand and the handle of a wheelbarrow in the other. Most normal bitches snort, drink or gamble their money away, but Kelsey is slowly marrying his fortune away. The dumb fuck. Kelsey has officially replaced a billionaire on life support as a gold digger's favorite wet dream.
And in other Grammer news, Camille told Joy Behar that during their marriage, Kelsey spent more time with Fox News than he did with her vagina. That joke pretty much just wrote itself.
Friday, January 14th 2011
Yesterday in NYC, Camille Grammer came candleface to skinface with the 29-year-old woman her husband dumped her ass for and their meeting didn't end with Allison DuBois appearing in a cloud of e-cigarette smoke to cast a curse on the future Mrs. Kelsey Grammer. There were technical difficulties with the smoke, so Allison will do that later.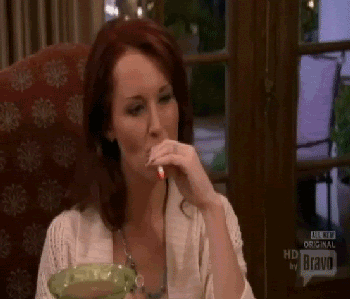 Camille and Kelsey met for the first time in months to discuss their ridiculous wreck of a divorce and he brought along her replacement Kayte Walsh. Camille tells Popeater that she behaved like the refined noblewoman she is and refrained from dragging Kayte down to the crypt with the other trick hos who tried to fuck with her money. Camille explains, "I met Kayte for the first time. It was a little uncomfortable at first, but then I met her and I shook her hand. And I looked into her eyes, and I thought, 'She's OK, she's nice."
"Looked into her eyes" = HYPNOTIZED HER SOUL! The seed has been planted. Kelsey will come home one day and find that Kayte has dipped herself in a tub of liquefied Barbies, stuffed her chest with basketball balls blessed by Nick and plasticized her entire face. Camille 2.0 BORN! Kelsey can run and hide his peen in another woman's snatch, but he can't escape Camille ever!
Camille didn't talk to Popeater about Kelsey telling everyone that he wants to marry Naomi Lesswattage next month. Camille also didn't talk about how her lawyers have filed papers in court to stop Kelsey's quickie marriage. But Camille did say, "It's really important for me and Kelsey to be friends and amicable for our children's sake. Because you know, we have to co-parent and that's the correct way to do it. I keep reaching out to him, but I think it's going to take a little time from his part. Don't know why, you'd think it'd be the other way around."
Oh, Camille. Kelsey's assistant already calls one of the four nannies once a week to see how the kids are doing. What more do you want?!!!
Wednesday, January 12th 2011
Kelsey Grammer is currently playing the gay owner of a drag club in La Cage Aux Folles on Broadway and Camille suggested to Howard Stern this morning that starring in the show must be giving him a permanent boner. Without saying the actual words, Camille coyly cocked her beautiful "ceramic iguana skull dipped in honey wax" head towards the dressing room where Kelsey keeps all of his glamorous dresses from Janet's Closet.
TMZ says that shortly after Kelsey signed, sealed and delivered Camille's pink slip, she told her Real Housewives of Beverly Hills castmates the same thing. Here's part of the transcript from Camille's conversation with Howard about how Kelsey's dick lips quiver when he puts a marabou robe on.

CG - Listen, I don't think he's gay. I do think he likes being with women, but there's something between us that just didn't click.

HS - But you're saying you don't think he's gay. You said that when he got into La Cage Aux Folles he was in the right play.

CS - Ahahahahahaaaaa. That's for another reason.

HS - What's the other reason?

CS - I'm not going to aaaaaanswer.

Robin - He likes to dress up like a woman?

CS - I didn't say it! I'm not talking about it.

HS - Are you saying in your marriage that Kelsey dressed up like a woman?

CS - I'm not saying it.

HS - No kidding. What's that like? When a guy comes into bed with... Poor Camille. Honey, why didn't you call me? Did he ever dress up in your... Did he ever stretch out your panties when he put them on? You're a tiny girl. You don't have any body fat.

CS - He has um...he um....he has a little waist. I don't know what to say.
Camille quickly said that Kelsey's all man and she better not say anything else or she'll get slapped with a lawsuit. Kelsey's rep responded by saying he won't respond: "While it is not clear why Camille Grammer continues making public statements about her marriage to Kelsey, it is crystal clear that Kelsey will continue not responding, regardless of content."
If Camille didn't look like the Nasonex Bee, I probably wouldn't like her ass. I hate when she sticks the tip in, pulls it out and then coos, "I didn't do that! I didn't do that!" She's always saying shit and then trying to say she never said it. Either do the smart gold digging thing by keeping your lips shut about anything Kelsey-related, or come out and blatantly say that Frasier's peen honks for fishnets. Not that it matters either way, but damn. Own it or shut the fuck up.