It seemed like Brooke Mueller was shuffling along the road toward sobriety with Charlie Sheen as her co-pilot (first mistake), but last night she took a sharp turn down Crackhead Way and crashed into fuckery yet again. TMZ says that Brooke's latest mug shot of haggard beauty was taken last night after cops in Aspen, CO caught her coke-handed. The original Sheen goddess was also accused of beating some lady, so a misdemeanor third degree assault charge was thrown on top of her felony drug possession charge. You know it's the holiday season when Brooke Mueller is out doing some crackhead shit. The sound of a mug shot camera flash going off in front of Brooke's face is like hearing Santa jingle his bell. The cops released this long ass statement to People about Brooke's arrest:
"On Dec. 2, 2011, at approximately 11:32 p.m., officers with the Aspen Police Department were on a routine walk through at the [music venue] Belly Up, 450 S. Galena Street, Aspen when they contacted a woman who reported an assault which had taken place. The woman identified Brooke Mueller, 34, of Los Angeles, California as the aggressor.

After midnight, December 3, 2011, Aspen Police located Mueller at [the nightclub] Escobar, 426 E. Hyman Ave, Aspen. Mueller was arrested and charged with assault in the third degree (class one misdemeanor) and possession of cocaine with intent to distribute (class four felony). Mueller posted bond of $11,000 and was released with a District Court date of December 19, 2011."
Brooke and Charlie's 2-year-old twins should be granted emancipation and they should be the ones raising their crazy crackhead parents, not the other way around. That should happen. But it's hard to blame Brooke for her latest fucked up. Two words: TWAT PEE! Bitch was on The World According to Paris this year and that would almost make anyone dive off the wagon (not that she was ever on the wagon) and punch a trick in the face.
With all that being said, say it with me now, Brooke: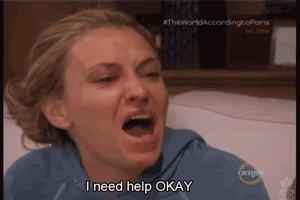 Our commenting rules are pretty simple:
If you make any overly offensive comment (racist, bigoted, etc..) or go way off topic when not in an Open Post, your comments will be deleted and you will be banned. If you see an offensive or spammy comment you think should be deleted, flag it for the mods and they'll be forever grateful and give you their first born (although, you probably don't want that).