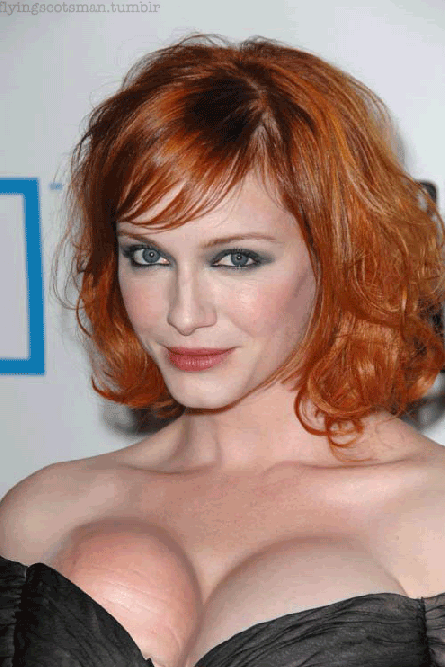 I always thought that Christina Hendricks' magnificent chichis looked like two fat white babies in a headbutting contest. I blog corrected. It was Bruce Willis the whole time.
Source: Flying Scotsman via Best Week Ever
Our commenting rules are pretty simple:
If you make any overly offensive comment (racist, bigoted, etc..) or go way off topic when not in an Open Post, your comments will be deleted and you will be banned. If you see an offensive or spammy comment you think should be deleted, flag it for the mods and they'll be forever grateful and give you their first born (although, you probably don't want that).