The Mirror broke its oath to always tell the truth by publishing this headline today: "Prince Harry chats up gym buddy Cameron Diaz"
My initial reaction to this charbroiled turnover of lies is best expressed through this GIF: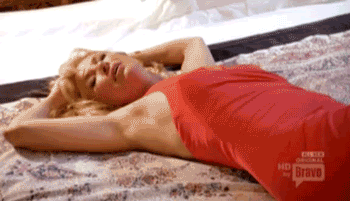 After I stopped my heart from attacking itself by shooting Pinot into its veins, I read the rest of the fan fiction The Mirror came up with after getting stoned on red weed. The voices in their heads say that while Cameron Diaz is filming the movie Gambit in the UK, she's keeping up the six-pack on her ass cheeks for A-Rod by working out at some super fancy and exclusive gym. This is the same fancy and exclusive gym where Prince Hot Ginge apparently works out. You know where this is going so I'll just let this source take it from here:
"Since first clocking one another and saying hello, they have coincided visits on two further occasions. During the second one, they were pounding along on adjacent treadmills and Harry cheekily nudged-up Cameron's speed dial, suggesting a one kilometer race. Cameron agreed… and won. They have become pretty friendly – Harry even invited his new gym buddy out drinking with him and his Sloaney chums."
If that quote was a Billy Idol song, it would be called LIES WITHOUT A FACE! The Mirror is really trying to make me believe that a mere mortal like Cameron Diaz was next to a sweaty Prince Hot Ginge and she never stopped to get a jar so she could collect his salty pore nectar to bathe in later? That's what anybody would do. The Mirror also wants me to think that Prince Hot Ginge would actually be seen with a raggedy, Dorito-faced, droopy-eyed womp womp bitch? Oh, wait. Shit. God save this queen because I'm about to have a heart attack sequel.
Our commenting rules are pretty simple:
If you make any overly offensive comment (racist, bigoted, etc..) or go way off topic when not in an Open Post, your comments will be deleted and you will be banned. If you see an offensive or spammy comment you think should be deleted, flag it for the mods and they'll be forever grateful and give you their first born (although, you probably don't want that).