The magical musician who created the musical notes that made the THEME SONG OF OUR LIVES passed away and floated up to heaven where he will hum "Thank You For Being A Friend" while Bea Arthur, Estelle Getty, Rue McClanahan and Jesus (in a Betty White wig) reenact the opening credits of Golden Girls for the angels. People reports that Andrew Gold, who wrote "Thank You For Being A Friend," died in his sleep from a heart attack on Friday at the age of 59.
Andrew also wrote "Lonely Boy," "I Only Have Eyes For You" and "Do Wah Diddy." Andrew is survived by his wife and three children.
Rest in peace, Andrew. Thank you for creating the masterpiece song that I can sing word for word even when I'm lying upside down over a bed with a 230lb dude sitting on my stomach after drinking a full bottle of Sour Apple Schnapps (don't ask). And also thank you for creating the perfect masterpiece song for Blanche to strut her ass to.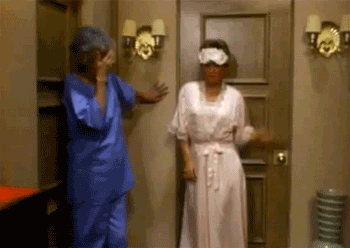 Our commenting rules are pretty simple:
If you make any overly offensive comment (racist, bigoted, etc..) or go way off topic when not in an Open Post, your comments will be deleted and you will be banned. If you see an offensive or spammy comment you think should be deleted, flag it for the mods and they'll be forever grateful and give you their first born (although, you probably don't want that).