Nicole Scherzinger of the legendary girl group Eden's Crush and British presenter Steve Jones (on the right) were both confirmed as the hosts of X-Factor US, but apparently the latter wasn't Simon Cowell's first choice. Deadline says that Simon originally gave the job to Corbin Bleu of High School Musical, but I guess Nicole Scherminger wanted to stand next to a dude with a little more fur on his nipples because she pulled a glorious cunt move by sending him to the back of the unemployment line. Deadline has the hilarious story of how Nicole delivered a swift bitch kick to Corbin's reality show dreams.
Cowell told me recently he wants a known female performer and a young Hollywood actor to co-host. His initial picks were 32-year-old former head Pussycat Doll and ABC's Dancing With the Stars standout Nicole Scherzinger, always his first choice to host, and Corbin Bleu, the 22-year-old African-American co-star of the High School Musical franchise. With both talents able to sing and dance, the possibilities for their hosting seemed myriad. But, according to an insider, at their first meeting, "Nicole walked in and saw Corbin and his baby face and asked, 'What are you, 15?' And then she walked out." So, just like that, Bleu was nixed. Instead, veteran UK emcee Steve Jones was flown in for an audition, and insiders say he had "chemistry" with Scherzinger. So now he's a done deal for the gig.
It really says a lot about this country's current job situation when a Pussycat Doll has hiring and firing power. That said, X-Factor is still a few months away from premiering, but Nicole Scherminger is already showing promise as my favorite. The biggest diva bitch move Ryan Seacrest pulled was throwing a tantrum on the train track rug in his dressing room after somebody moved the step stool under his bathroom sink, and Nicole Scherminger is already getting hos fired!
Nicole better not get too carried away, though. Fox can easily replace her with Maya Rudolph as Nicole Scherzinger and nobody would notice. Actually, scratch that. Everybody would notice six seconds after realizing that Nicole Scherzinger is suddenly more interesting than foam on an ass crack.
And in other X-Factor news, PAULA ABDUL AND SIMON COWELL'S REUNION IS CONFIRMED!!! Paula will be the fourth judge next to Cheryl Cole, Simon and L.A. Reid. I'm so happy I could slap a peach!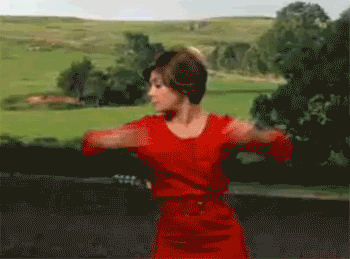 Rambling times are here again! Because of Paula Abdul's incoherent rants and the extra thick accents of Cheryl Cole and Steve Jones, Fox better leave some cash in the budget for subtitles.
Our commenting rules are pretty simple:
If you make any overly offensive comment (racist, bigoted, etc..) or go way off topic when not in an Open Post, your comments will be deleted and you will be banned. If you see an offensive or spammy comment you think should be deleted, flag it for the mods and they'll be forever grateful and give you their first born (although, you probably don't want that).