Seen here next to an ultra excited (and ultra sneaky) photo bombing journalist is the injured hand of Wyclef Jean. The hand that was almost shot off at a presidential rally in Haiti over the weekend. The story goes that the thorn in Sean Penn's anus was supporting presidential candidate Michel Martelly when a bullet grazed his hand. But the police are telling the media a different story. They say that the bullet must have magically morphed into broken glass afterward, because Wyclef's hand got cut up, not shot up.
The police chief told Reuters (via NYDN), "We met with the doctor who saw him and he confirmed Wyclef was cut by glass."
If that is too many words for you to read and you need it translated into a GIF. Here's basically what the police chief is throwing at Wyclef: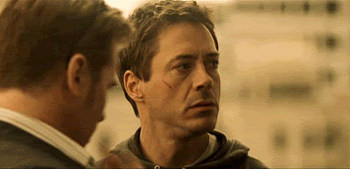 Wyclef's rep stands by their story that a bullet tried to fuck with his votin' hand!
This mess reminds me of this little brat ass brat in elementary school who came to school with a sprained ankle and said he got it while auditioning for Karate Kid 4 (which doesn't exist, by the way). Motherfucker went into detail about the plot and said it came down to him and Ben Seaver from Growing Pains. Then he shrugged his LYING ASS shoulders and said that he lost the role because of his ankle. Well, a few weeks later we found out from a reliable source (aka HIS MOM) that the dumbass sprained his ankle from falling off of his brother's Roller Scooter. Stupid ass. You know he secretly hates Hilary Swank AND Jaden Smith.
Our commenting rules are pretty simple:
If you make any overly offensive comment (racist, bigoted, etc..) or go way off topic when not in an Open Post, your comments will be deleted and you will be banned. If you see an offensive or spammy comment you think should be deleted, flag it for the mods and they'll be forever grateful and give you their first born (although, you probably don't want that).