Beyonce didn't donate it to that photo bomb beauty in the back for saving this shot. Instead Basement Baby's sister donated the $1 million she was paid to perform for Gaddafi's son. Back in 2009, Beyonce stuffed 1 million crisp dollar bills up into her lacefront after she sang at a New Year's Party hosted by Gaddafi's son in St. Barts. Beyonce's rep issued a statement once everybody started to throw her a "that blood money wig sure looks purdy" side-eye for performing for that crazy bitch's family.
All monies paid to Beyoncé for her performance at a private party at Nikki Beach St. Barts on New Year's Eve 2009, including the commissions paid to her booking agency, were donated to the earthquake relief efforts in Haiti, over a year ago. Once it became known that the third party promoter was linked to the Qaddafi family, the decision was made to put that payment to a good cause.
If your name is Whitney and you need to see the receipts, the Clinton Foundation has confirmed that they received Beyonce's $1 million donation.
Nelly Furtado also performed for the Gaddafi family in 2007 and Tweeted yesterday that she's going to donate the $1 million she made for that 45-minute show to charity.
HuffPo says that both Mimi and Usher were also paid $1 million to perform for the Gaddafi family. Usher hasn't said shit, but Mimi's response was this: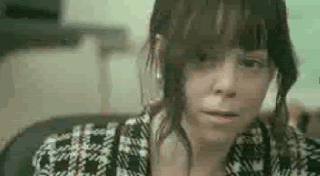 A face that says: "Um. Ahs already spent it."
Our commenting rules are pretty simple:
If you make any overly offensive comment (racist, bigoted, etc..) or go way off topic when not in an Open Post, your comments will be deleted and you will be banned. If you see an offensive or spammy comment you think should be deleted, flag it for the mods and they'll be forever grateful and give you their first born (although, you probably don't want that).