Kelsey Grammer wants to drop a speed ball into his divorce from silicone orchid Camille Grammer and legally remove her from his life as soon as possible, so that he can be free to marry his girlfriend Kayte Walsh. TMZ says that the financial settlement between Kelsey and Camille hasn't been worked out yet, but he still wants a judge to declare him divorced before they figure out the money shit. California law states that Kelsey and Camille's divorce can be final on January 1st, six months after she filed. If a judge agrees to take a cutter to Kelsey's wedding ring on the first of the year, then he's going to put on a fresh one from Kayte as soon as possible. Somebody grab the shovel trophy out of Camille's claws and hand it to Kayte, because the trick ho is good. Or maybe not…
TMZ also says that since Camille and Kelsey don't have a prenup in place, she's pretty much guaranteed 50% of the cash they made together during their 13-year marriage. Thanks to a bunch of real estate moves (orchestrated by Camille, of course), they made around $100 million in 13 years. That means Camille will stuff a $50 million check between her al dente plastic titty balls.
Kelsey better fill Camille's wheelbarrow with anything and everything she asks for, or else she'll use her hypnotic Club MTV moves to lure him into an empty dining room before locking the door and leaving him with this: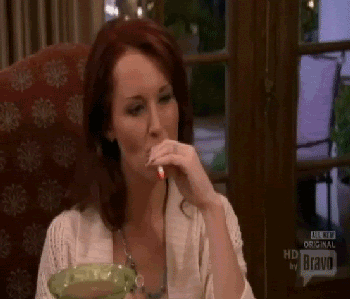 Yup, the bitterness left in your mouth from losing $50 million tastes a lot better than cunthol-scented e-cigarette smoke.
Our commenting rules are pretty simple:
If you make any overly offensive comment (racist, bigoted, etc..) or go way off topic when not in an Open Post, your comments will be deleted and you will be banned. If you see an offensive or spammy comment you think should be deleted, flag it for the mods and they'll be forever grateful and give you their first born (although, you probably don't want that).