(I'm talking about the potty-trained bitch all the way to the left who is wondering what she did in a past life to deserve this shit!) This is Nick Hogan in a wig Brooke Hogan and her mother Linda looking like a pack of neon markers covered in a melted Butterfinger left in a child's backpack while posing for the paps in Miami, FL yesterday afternoon.
If Hatchet Face and a Brit Brit impersonator were the inspiration for a claymation remake of White Chicks, this is what it would look like. I guess somebody has to keep the fashions of 2002 alive.
You know the "Where is the exit?" side-eye Robert DeNiro threw after introducing Diddy Dirty Money on SNL last night?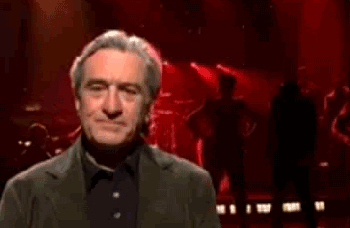 That same side-eye also applies here.
Our commenting rules are pretty simple:
If you make any overly offensive comment (racist, bigoted, etc..) or go way off topic when not in an Open Post, your comments will be deleted and you will be banned. If you see an offensive or spammy comment you think should be deleted, flag it for the mods and they'll be forever grateful and give you their first born (although, you probably don't want that).